Aging Bands are automatically imported when the app is installed. The default aging bands can be customised as required by your credit controller team.
Aging bands can be viewed and changed within the Clever Credit Assisted Setup, as well as the previously covered Clever Credit Setup page, by clicking the Aging Periods icon in the Ribbon.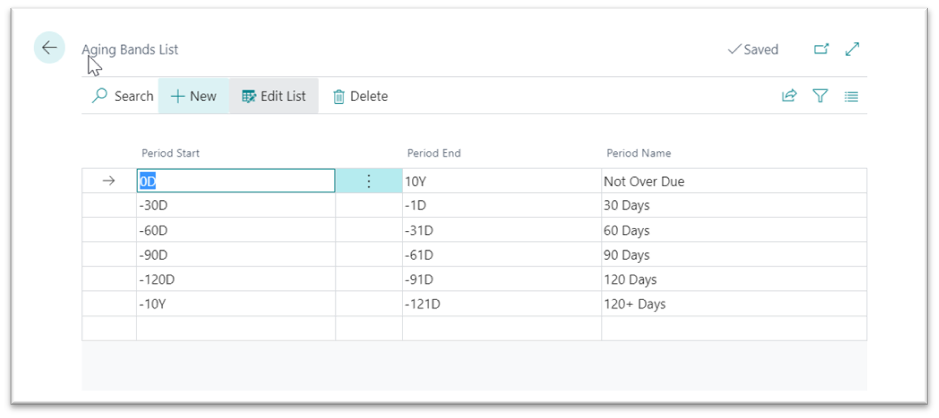 Aging bands allow the Credit Controller to see how long overdue a customer's payment is to them. This helps manage and prioritise the actions that need to be carried out.

NB: The older the overdue balance is bolder or difference in colour the entries on the Clever Credit list will get.
They are visible in several areas of the app to assist in debt chasing tasks, including the Clever Credit list and Clever Credit Interactions page.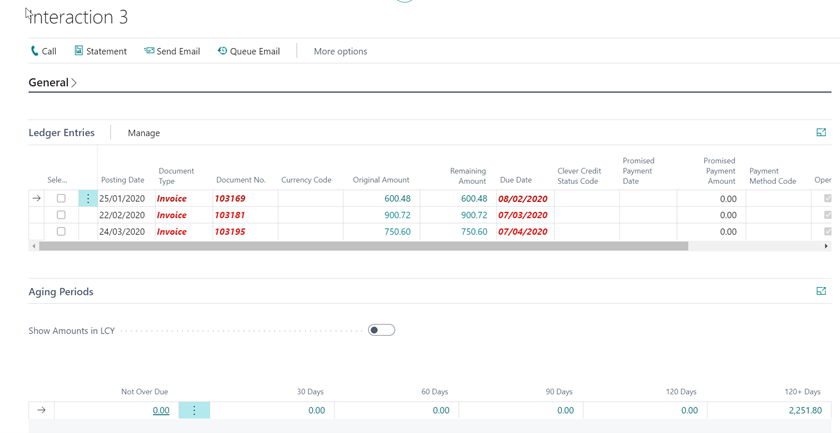 Note - Any changes made to Aging bands in the setup will be reflected in these pages above.