As mentioned at the beginning of the user guide, you can setup Clever Credit using the Assisted Setup(s) provided. The prompts for assisted setup will appear as soon as you sign back into Microsoft Dynamics 365 Business Central (installing an app requires you to Sign Out and back in again). The prompts are identified as Notifications along the top of your role centre.
By clicking on the link Open Setup on the notification, it will open the Clever Credit - Assisted Setup page. Using the Assisted Setup provides you with a step by step guide of everything you need to setup to successfully run the Clever Credit App.
If you accidently close the notification without going through the setup, don't panic, there is another way. Go to your search bar, type in Clever Credit Setup and click on Setup Wizard: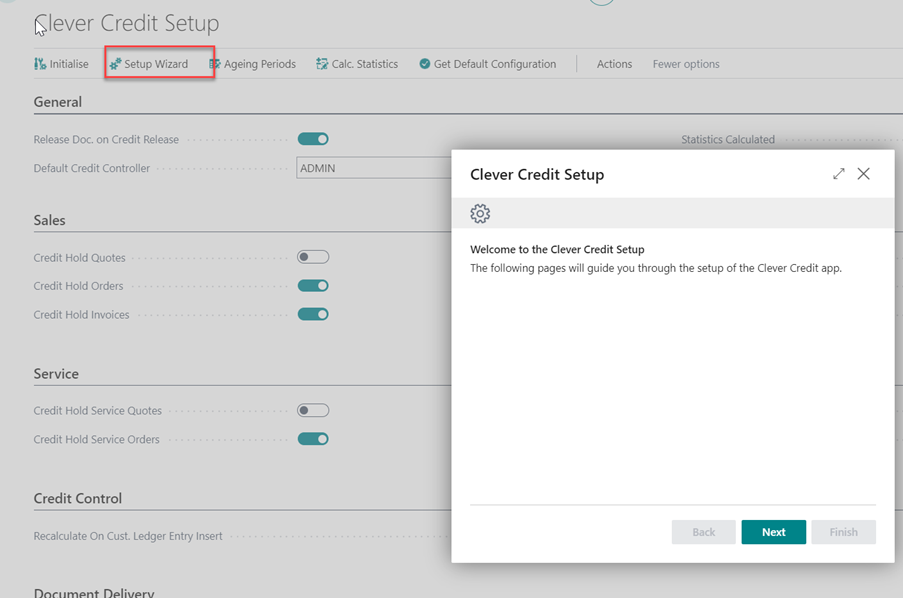 Once you have got past the welcome message you will be presented with a series of setup prompts.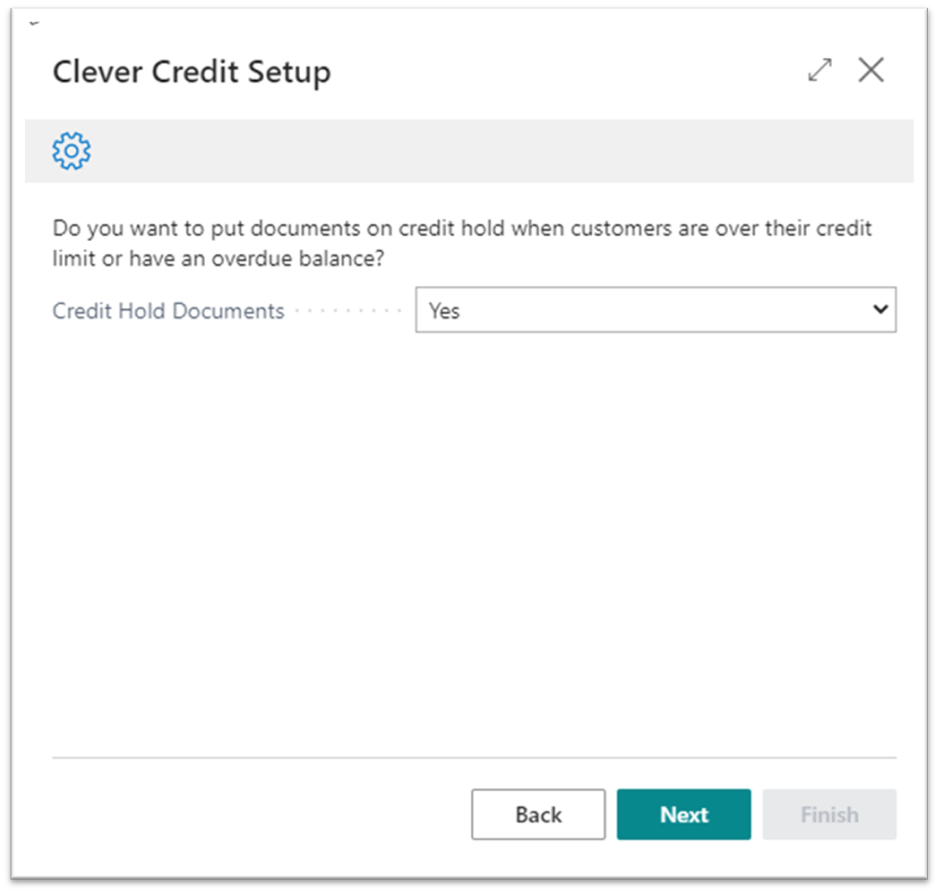 Selecting Yes (default option) for Credit Hold Documents means that if a customer has an overdue balance or is over their credit limit, their documents are put on hold.
NB: You have the option to select No. If you choose not to credit hold any documents, you will not be prompted to select which documents you would like to credit hold (next prompt in the series).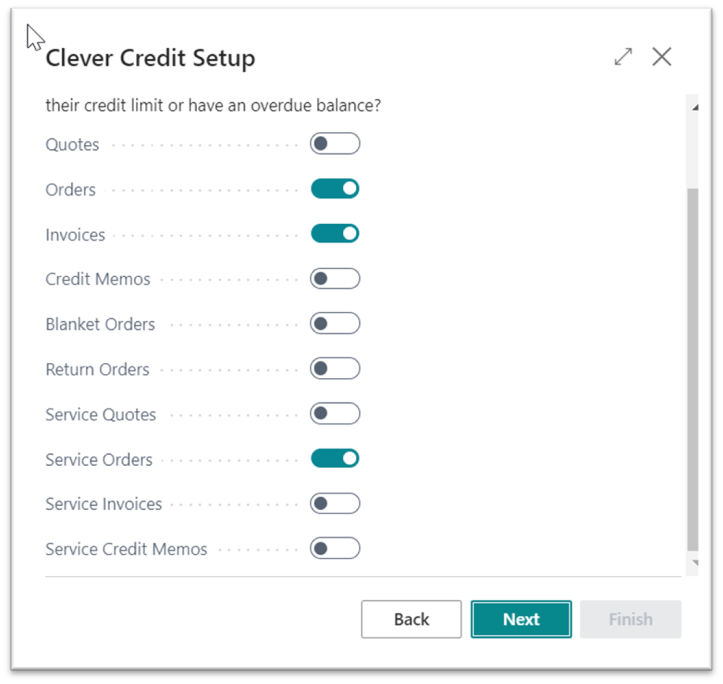 Next you need to select which sales or service documents you would like to be Credit Held when a customer is over their credit limit or have an overdue balance. These documents will be visible on the Credit Held List or on the Service Credit Held List pages and must be released by a credit controller with a sufficient release limit.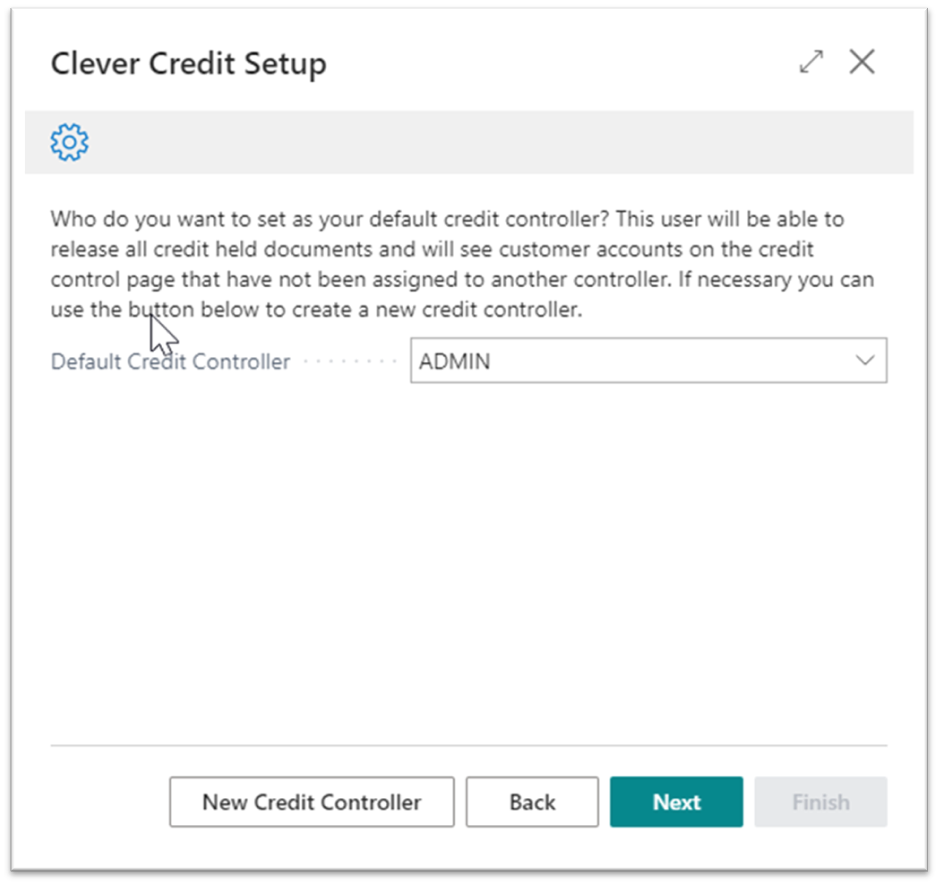 Note: The Default Credit Controller at this stage does not need to be populated, it can be populated later or left completely blank.
From this page you can also run a second Assisted Setup function called New Credit Controller. Details of this can be found later in the user guide.
Next you come to setting up the Status Codes, these can be created to send reminders to users (internally) regarding what action, has been or needs to be taken for those accounts with overdue balances. These codes will depend on business processes and as many, or as few as you require, can be added here as you wish.
The Status Codes can also be found on the Clever Credit Status List, where again, you can make the necessary changes based on your business requirements.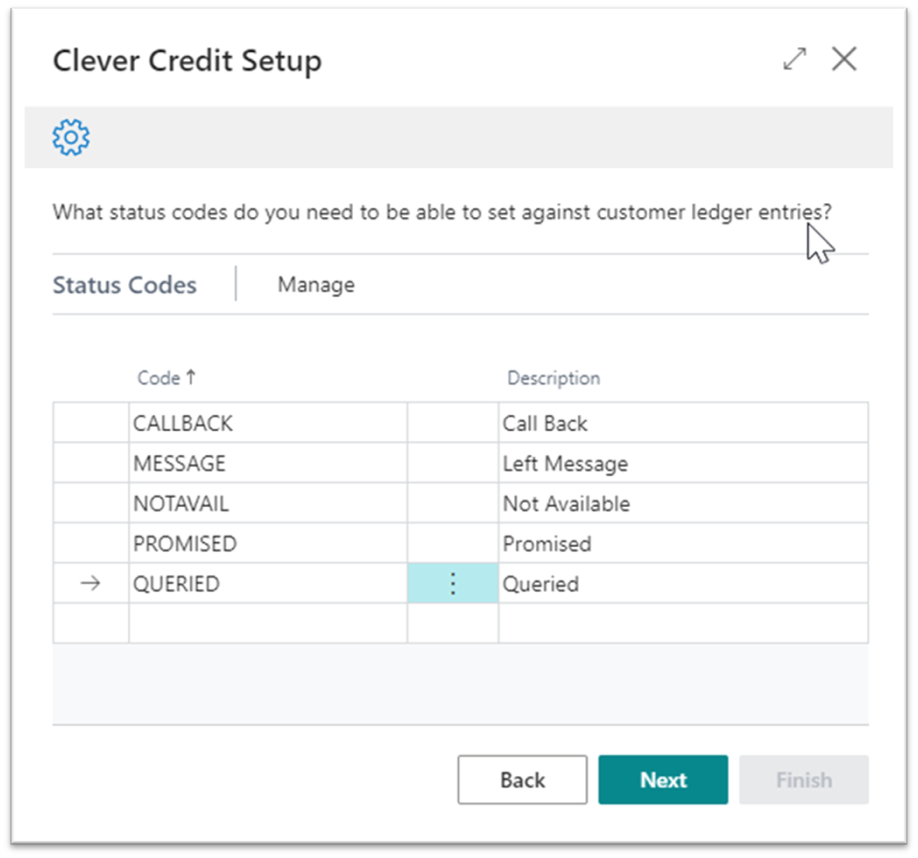 The next prompt is regarding Aging Bands, when the app is installed it automatically imports the below aging bands. Aging Bands are discussed more in depth in the next section and are used as part of the Credit Controller's role.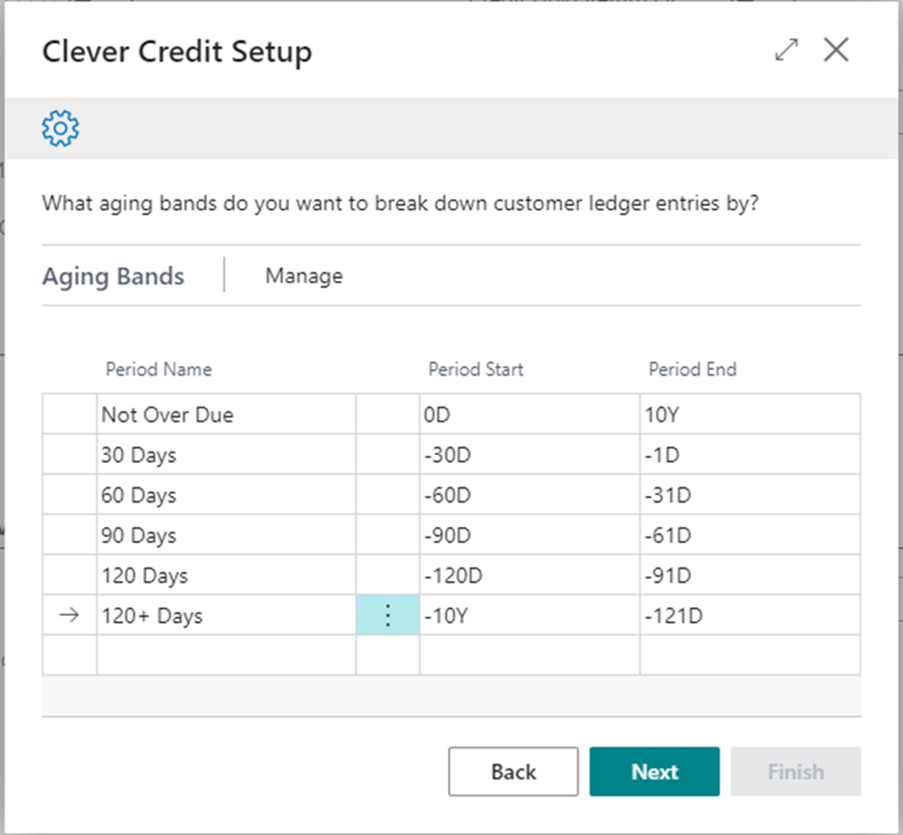 Outside of the Assisted setup, aging bands can be created from the Clever Credit Setup page.
Click Next and then Finish. You have successfully completed the Assisted Setup steps.