Another way to send out documents using the App is via Queue Email (Doc. Delivery).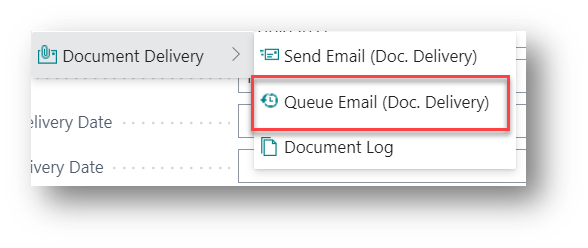 Located alongside Send Email (Doc. Delivery), it works in a similar manner. On clicking Queue Email (Doc. Delivery), you are presented with the Document Type Selection screen. Listing the documents that will be sent. As well as the customer contact information.
Mentioned previously for send email, there are five options on the Document Type Selection page, allowing you to change the way in which the documents are sent. The difference between Send and Queue Email, is that Preview Before Sending is not an editable option when using this action.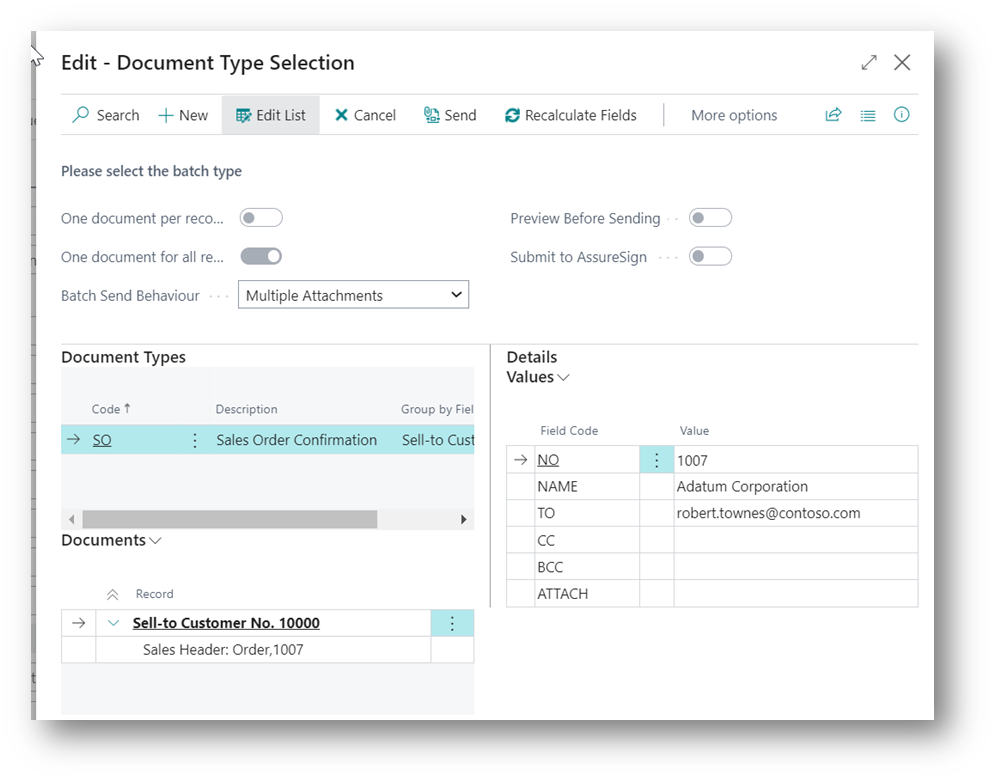 Just like send email once you are happy with the settings, click the Send action in the Ribbon.
By clicking send the record will then sit in the Doc. Delivery Document Log, waiting to be processed.
Here our recently submitted document has not yet been processed. The Job Queue Entries settings, which was mentioned previously in the user guide, determines when this will process and send with your Email settings.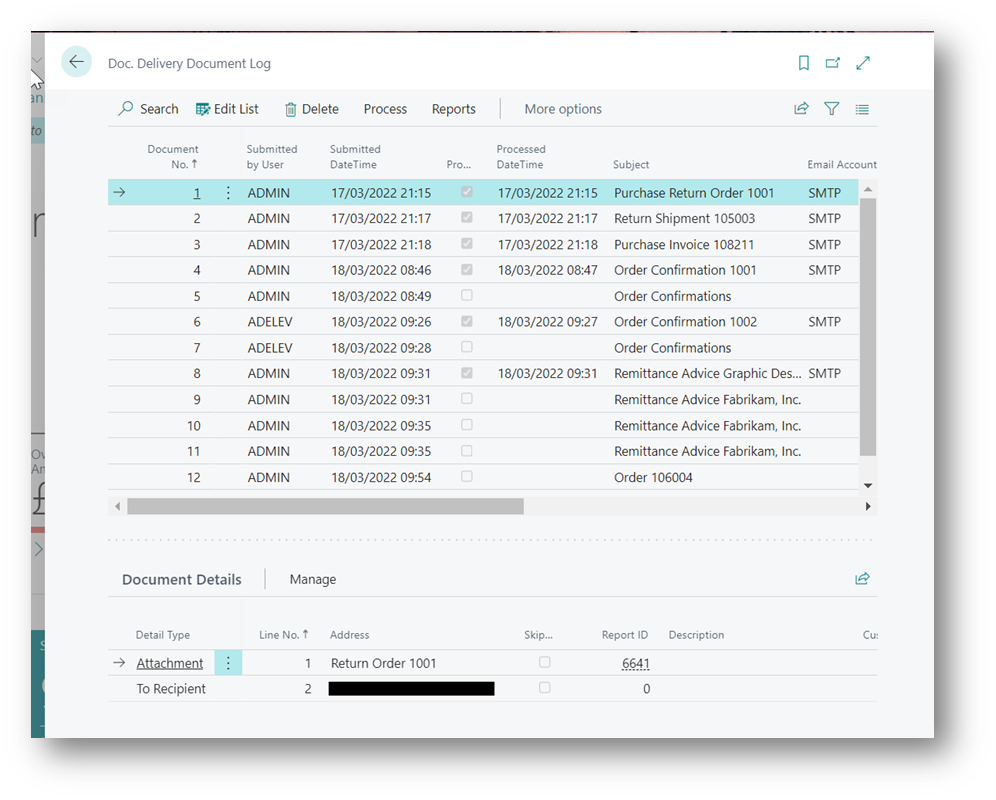 You can still edit the details in the Doc. Delivery Documents Log before they have been sent (using the Edit List action). You can process the records in the log manually with the Process action (all applicable records) or the Process Selected action (only the highlighted records).
Actions such as Resubmit Send, and Resubmit Queue allow you to select a record within the document log and resubmit it for processing again. Either action will create a new record within the log.