If you are using SMTP to send your emails, you will need to complete the SMTP Mail Setup Page. To get to this page use the search to navigate there.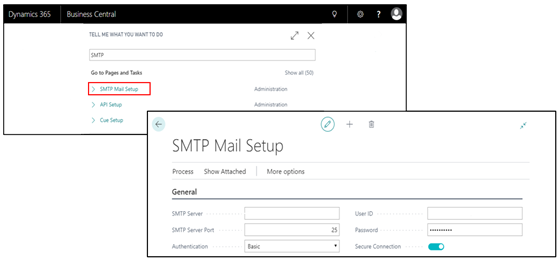 In the user ID field, you will need to input a generic email account (for example a no reply email account) that you have created in Office 365. This email will be used to send out the emails on behalf of a specific email account.
This means on the Document Type; you can send out from a specific account whether that be a group account or a user's account. To do this fill in the Sender Address field with the account you want that document type being sent out from.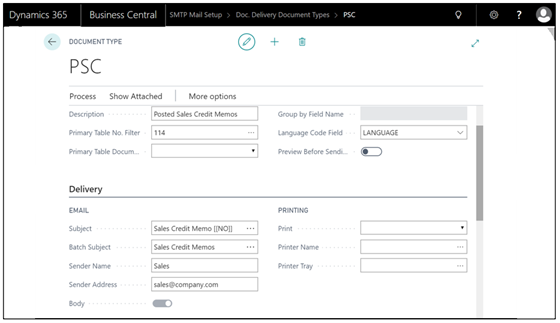 NB: If you are using Microsoft Dynamics 365 Business Central, you must fill in the Sender Address regardless of whether you are using Send Email or Queue Email as the app no longer goes through Outlook.
Technical Setup
In order to send out your documents as another user you must manage those user permissions in Office 365 Exchange Online Admin Portal. You will need to set against each of the users you want emails sending out as with a Send As Permission.
This permission allows the delegated account to send messages as if they came directly from the mailbox or group (the user ID in your SMTP settings).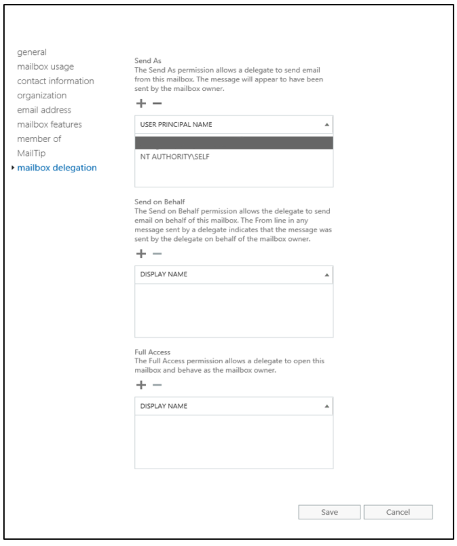 NB: This will need to be repeated against all users or group accounts you intend to send the documents out against.