The final three tiles are based on settings, both for the device and user.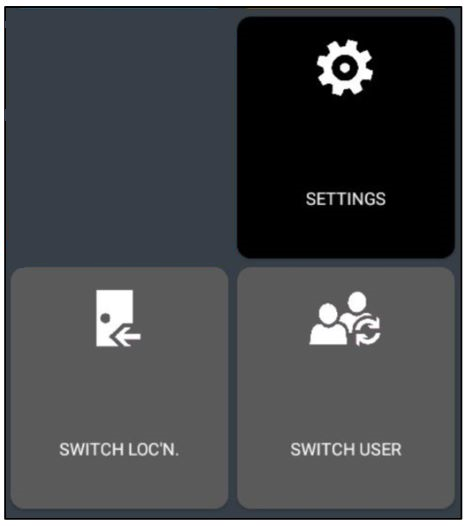 Settings
If the user clicks on the Settings button they will be taken to the file settings of the device. This tile shows all the important information about the handheld device. Including which Endpoint, they are connecting to, the company and the login being used to connect the device and the client via the web service. These settings don't need to be changed once set.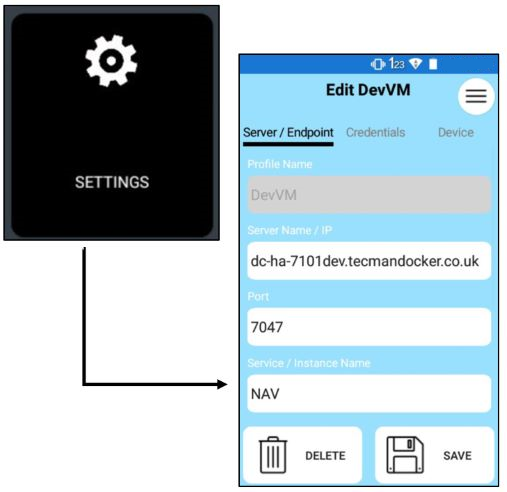 NB: If you change any of the details and they are incorrect the device won't let your login as the connection will show as failed.
Switch Location
If you click the Switch Location tile you can change to work in a different location. The locations presented to you are all the locations you have setup in Microsoft Dynamics 365 Business Central.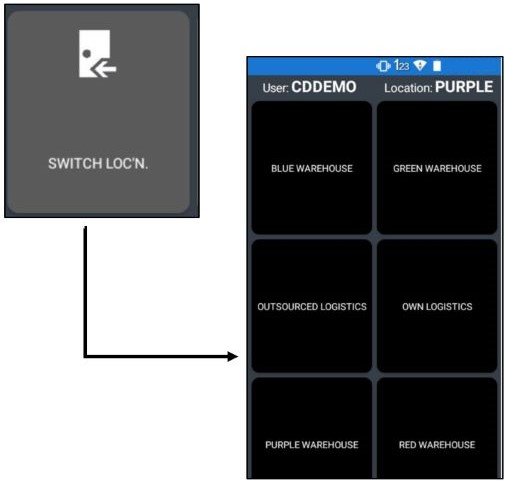 On changing your location, you will notice how your location on the device changes to reflect the selection you have made. Once you have changed your location all functions and activities will be for that location, so you won't see a pick from another location on your device unless you're in that location.
Switch User
If this tile is selected it will take the user back to the login screen where they can login as a different user on the device.