A "Credit Control To-Do" acts as list of tasks that a Credit Controller needs to do in relation to chasing Customers for payments owed to the business. As part of the "Credit Control Interaction" process, depending on the type of interaction and what actions were agreed with the Customer, a "Credit Control To-Do" is sometimes automatically created to serve as a reminder for further action.
An example of a "Credit Control To-Do" is shown below for reference.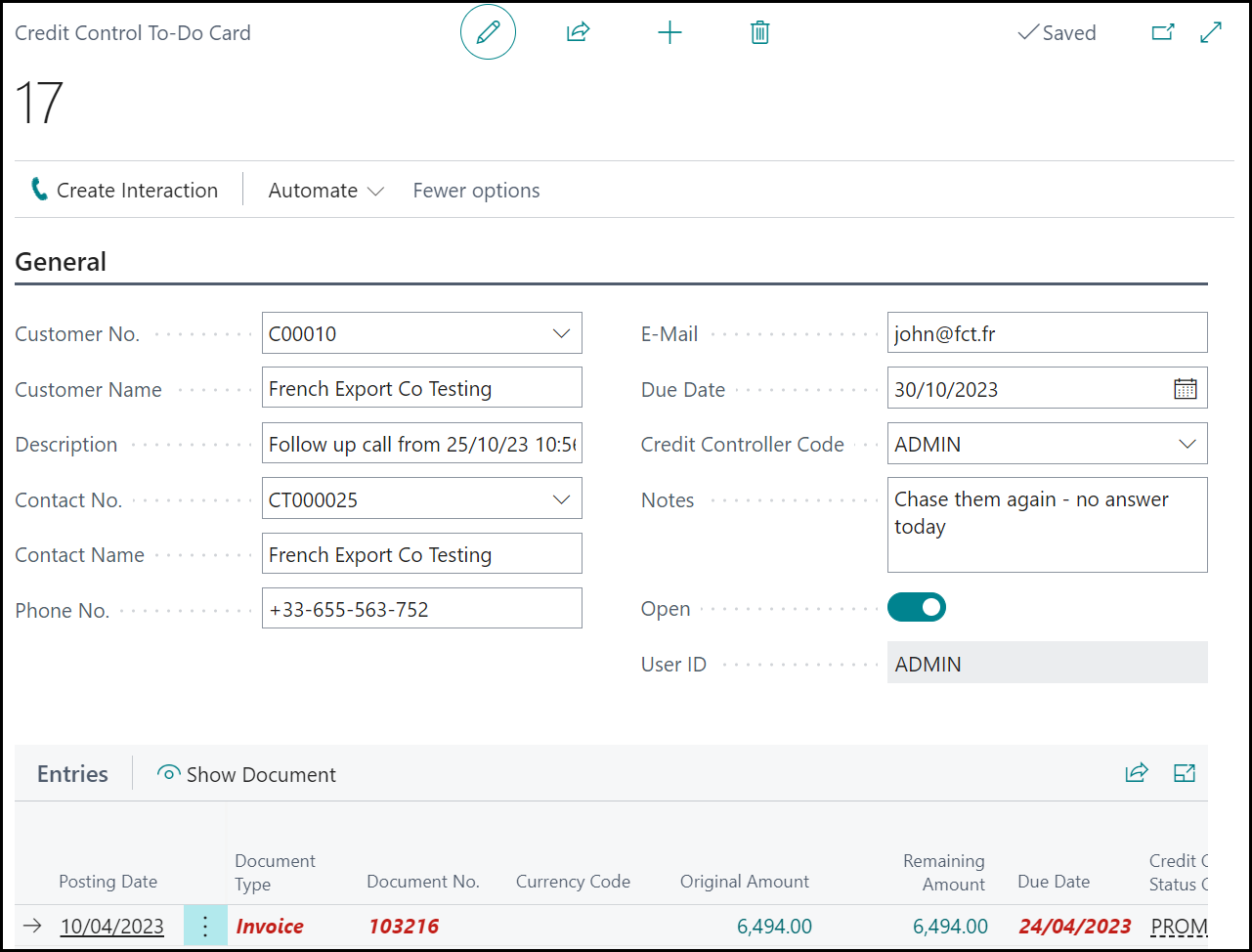 Automatic To-Do's for checking Promised Payments are created when a Promised Payment Date has been set against the "Customer Ledger Entries" as part of an Interaction. Note, this also requires the Clever Contact details, Next Interaction Date and at least one Ledger Entry selected on the Interaction to auto-populate the Description with this on the To-Do. When this process is followed, a "Credit Control To-Do" is created. The Description of the To-Do will be copied from the Credit Interaction Type against the Interaction if populated. 
If you leave the Interaction Credit Interaction Type blank, populate the Next Interaction Date with the follow up date and ensure you have a Ledger Entry selected as Clever Credit Status Code "Promised", you will get a "Clever To-Do Card" automatically created where the Next Interaction Date is now your To-Do's Due Date, with the new Description of 'Follow up call from %1' (where %1 is the Date and time of the interaction).
The "Credit Control To-Do" list shows all of the To-Do's created along with the status for each, whether these are Open or not. Open ones are shown with a 'tick'. When the invoices within the To-Do's are paid, the tick will be removed from the Open column showing it as closed. This way, you can see what is still outstanding. 

A To-Do Card can be updated to include Notes either within the card itself or via the FactBox. They are not connected so they can show different data. The FactBox Notes section will stamp the date the note was created along with the User who created it.