In instances where the warehouse staff cannot fulfill the whole pick quantity there is an option to change the status on the pick by clicking into the Status field.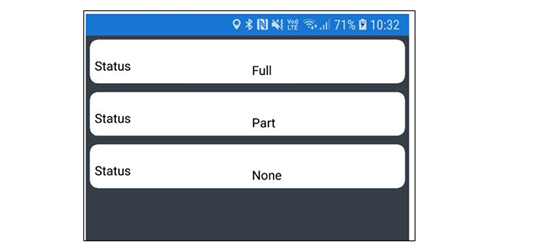 Users are then presented with 3 status options; Full, Part and None.
Once a status has been selected the user must specify an existing Reason Code (these must be setup first within Dynamics 365 Business Central in order to select a code on the device).
To setup your Reason Codes go to the Clever WMS Device Reasons page.
Click on New in the Ribbon to add a new code and enter your Code and Description. These will then be available for users to select on the handheld devices.

For example, if a picker is unable to fulfill the full pick quantity due to the stock being damaged, they can select a status code of Part or None (if they are unable to pick any stock) and then enter the appropriate reason code.
Once the pick has been registered the Device Reason Code and Device Reason Set At details are available to view on the registered warehouse pick.