Clever Dashboard from Clever Dynamics allows you to define key measures to present on your Dynamics 365 Business Central role centre. Select from a range of different charts and gauges, define threshold values and choose how to style them.
A Dashboard is comprised of up to six charts which take their values from Dashboard Measures.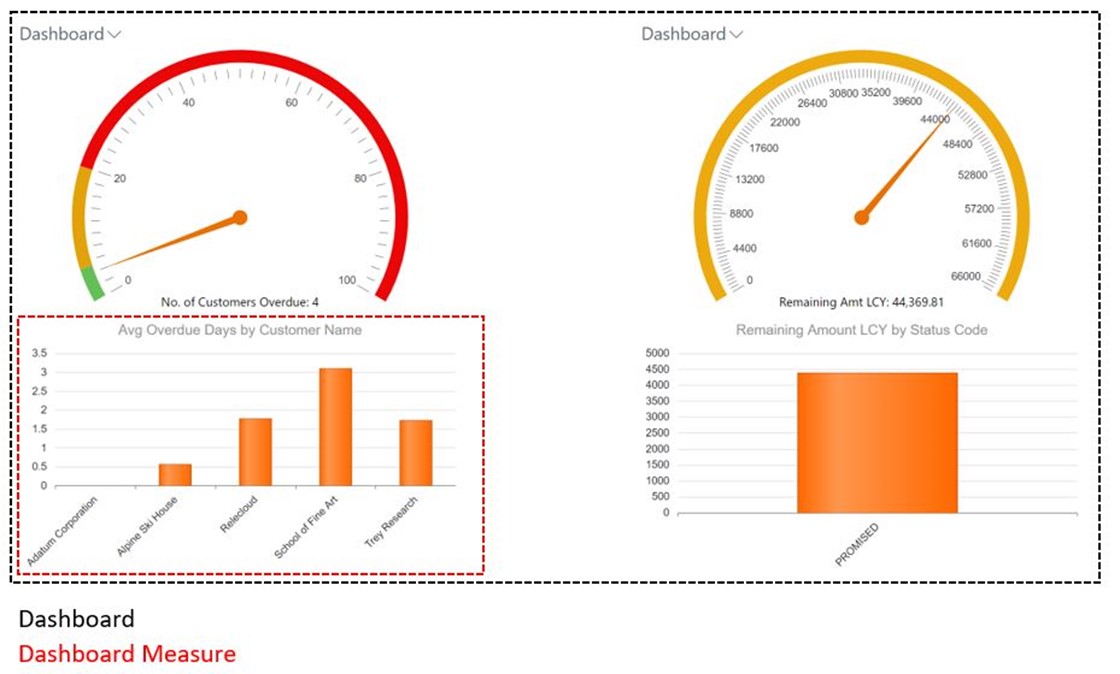 Dashboard Measures collect data from Business Central OData web services (published from Page and Query objects) and present them as a chart or gauge.