With the Bing Maps integration enabled customer will see an enhanced Drop Address page. The Drop address can be viewed by selecting the Address action on the Drops list:

In addition to the address users will also be shown a map of the drop destination. This can be useful to confirm the address or to check for restricted access: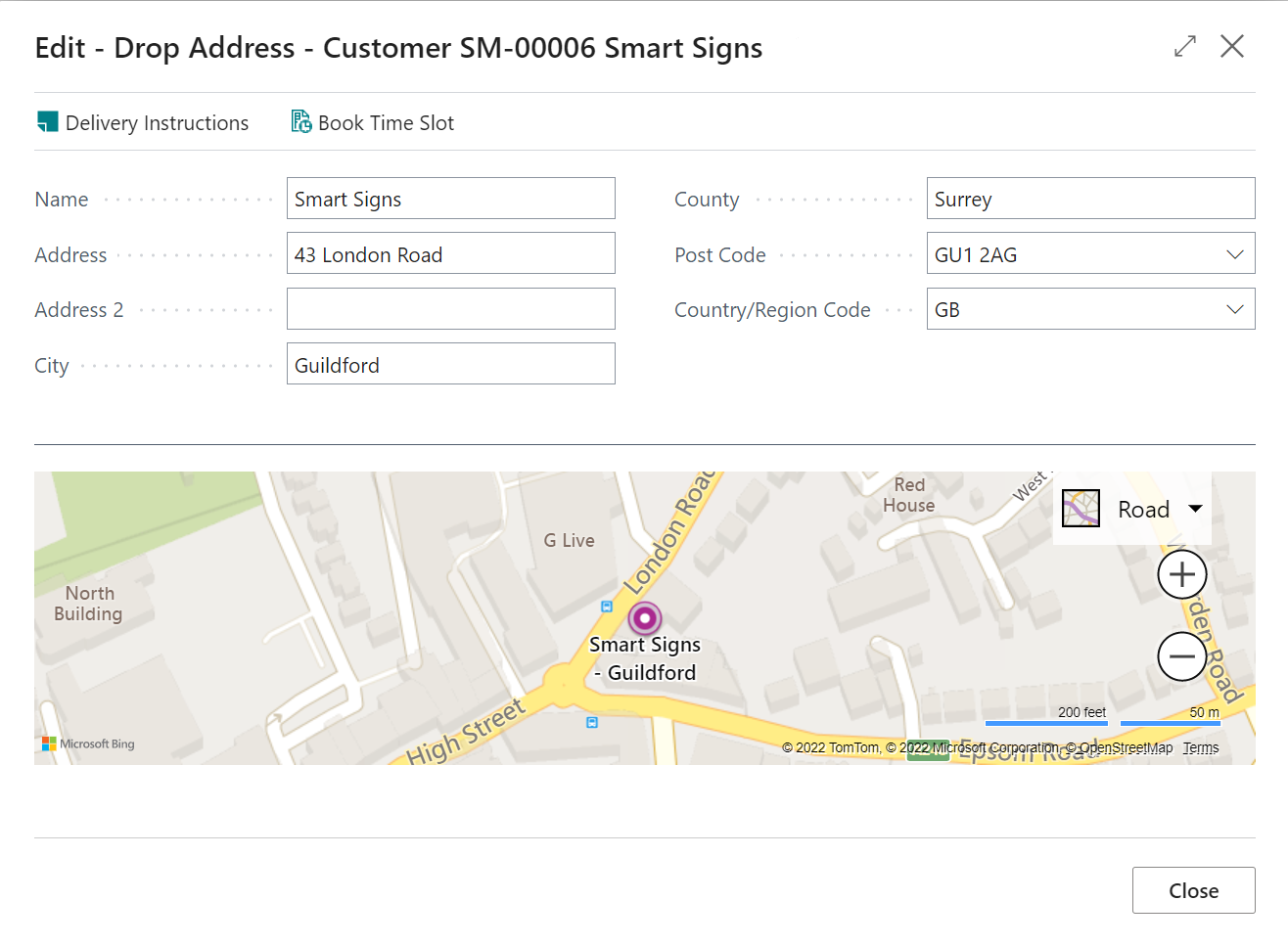 Users can, optionally, also add the co-ordinates of the address to the page.