Like some of our other Apps Clever MES requires some dependencies to be installed alongside it so that it can work the way it does. Clever Config and Portal Framework, which are other apps or ours will be installed at the same time.
NB: You should not uninstall either of the dependency apps above if you plan on using the Clever MES app.
Once installed you will need to navigate to the MES Setup. You can use the search on your role centre to direct you to the page you need.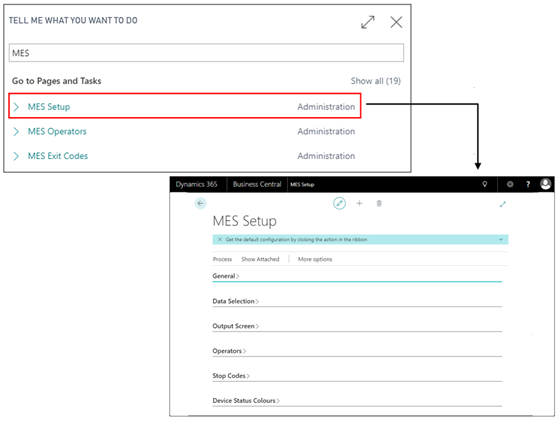 Along the top of the page a prompt will appear suggesting you run the Default Configuration. By running the Get Default action it will populate the necessary settings in each FastTab to get you and running on the devices.

NB: The prompt will stay visible until the Default Configuration has been run