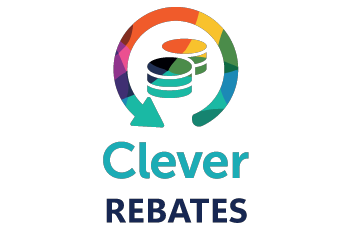 Our Clever Rebates for automated Sales and Purchase Rebate functionality allows you to store rebates against both Customers and Vendors by Value Type (Qty, Qty Unit of Measure or Percentage). Along with this, rebate entries can be viewed, summary reports can be run, journal entries can be posted directly from the Rebates table and automatic document creation is included which pulls the relevant rebate data into it with ease. Once the Document Output is generated, automatic Accrual Journals are created reversing out the original entries so you know the finances are being managed efficiently.
Once the setup is complete, it allows for a smooth, effortless process that only has to be updated as and when the rebates change, or new ones are needed, utilising the Copy Rebate function to use an existing one as a template if needed. Let the sales and finance teams concentrate on the more pressing issues of the business and allow the Business Central Clever Rebates app to handle it all for you.
This App includes 1 Permission Set: 'Rebates TMB950'. This will be automatically applied for Super Users but will need to be assigned for other Users where applicable. 
Not compatible for any Business Central system prior to version 20. Dependent on Clever Config.
Currently available for Local Currency rebates only.