The installation of Data Validation Templates requires a dependency to be installed at the same time. Another app of ours called Clever Config will be installed at the same time.
NB: You should not uninstall Clever Config if you plan on using the Data Validation Templates App.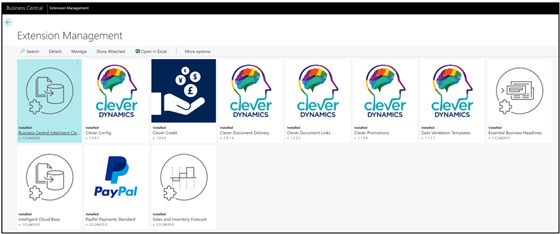 Once the app has been installed you will need to navigate to the Data Validation Templates page. The required page can be accessed through the search on your Microsoft Dynamics 365 Business Central Role.

The Data Validation Templates List page shows all the templates currently available and indicates whether they are enabled for use.
Enabling the validation templates means that when the validation process is run if Enabled it will run that validation.
NB: From this list you can edit the list to then disable or enable the data validation template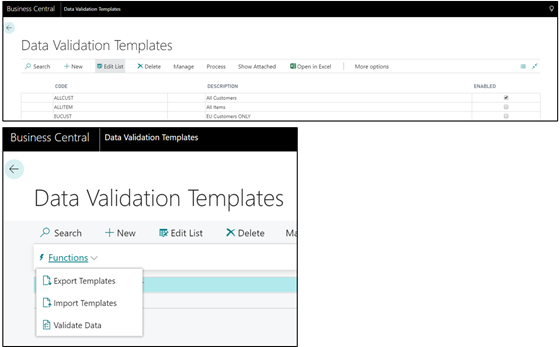 Actions on the page include Import and Export Templates, these allow you to create templates in one copy before importing or exporting them into another, this of course saves time in duplicating data in multiple companies.
Exporting Templates, saves an .xml file in the Downloads folder which can be opened and viewed in a web browser if desired.
Importing templates is a simple reversal of this process, choose Import Templates, click Choose and navigate to where the .xml file is saved.
From this page you can also Validate Data, this is a process that is explained further on in the user guide.