When you are invoiced for the freight or duty costs you raise and post a purchase invoice in Dynamics 365 Business Central. There is a specific process to assigning the Landed Cost on the invoice to the posted purchase receipt it applies to, this is described below:
First create your purchase invoice for the Vendor and add the Landed Cost Type purchase lines to the order. Enter the Actual Direct Unit Cost Excl. VAT.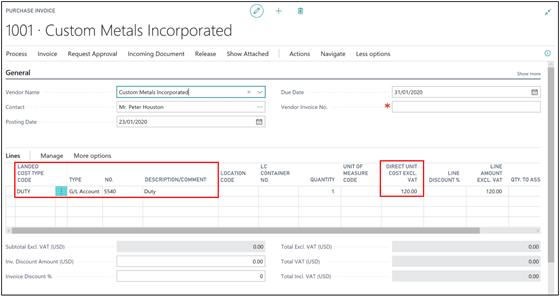 The next step is to assign the landed cost to the related purchase receipts and item ledger entries.
To do this click More Options > Line > Related Information > Landed Cost Assignment.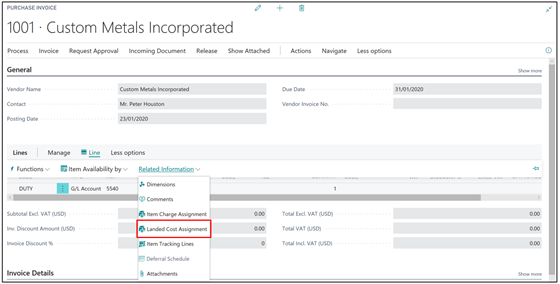 On the Landed Cost Assignment page click on Actions > Get Entries to pick up the current expected Landed Cost Entries.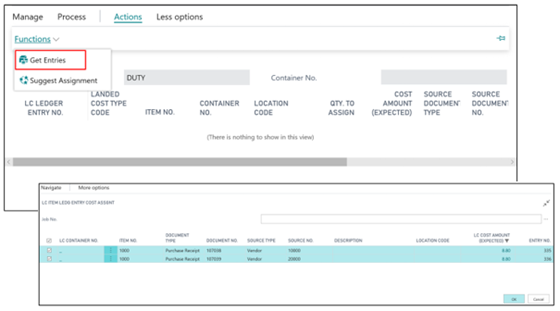 Optionally select a Job No. in the textbox at the top to filter the suggested Item Ledger Entries by their Job No. This is especially useful where a third party has their own reference for containers which they quote on their correspondence.
This screen will show the posting date and posted vendor receipts that you can pick up and apply to this invoice, click on OK to return to the assignment page.
Then click on Actions and Suggest Assignment to assign the Landed Costs. If multiple receipts are being assigned the invoice is allocated in proportion to the expected Landed Cost for each Item Ledger Entry.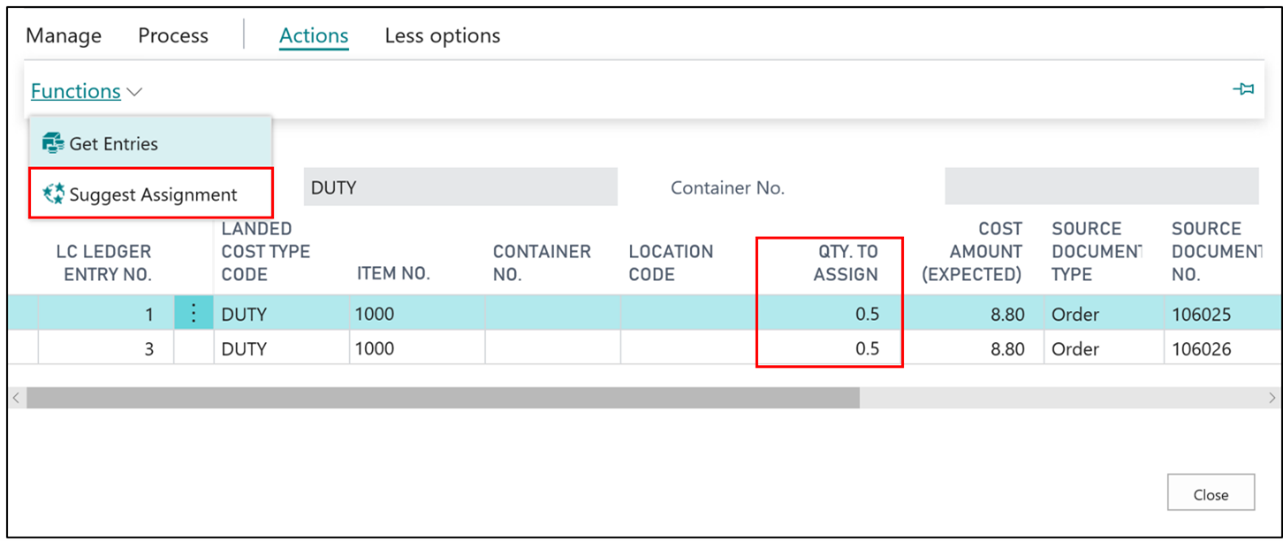 Click on Close to finalise the assignment and return back to the Purchase Invoice.
The invoice can then be posted, the resulting general ledger entries will show the reversal of the expected cost and the actual Landed Costs posted with any variances going to the account specified on the Landed Cost Type.