Before you can start using automated functionality that links document to records, you must make sure your Search Fields are setup correctly. A Search Field defines a table and field that are to be searched to find matching values for records on the Process Documents page.
Search fields can be setup by either selecting the Search Fields action for the Document Links Setup page or by searching for Document Links Search Fields.
The will show the list of configured search fields: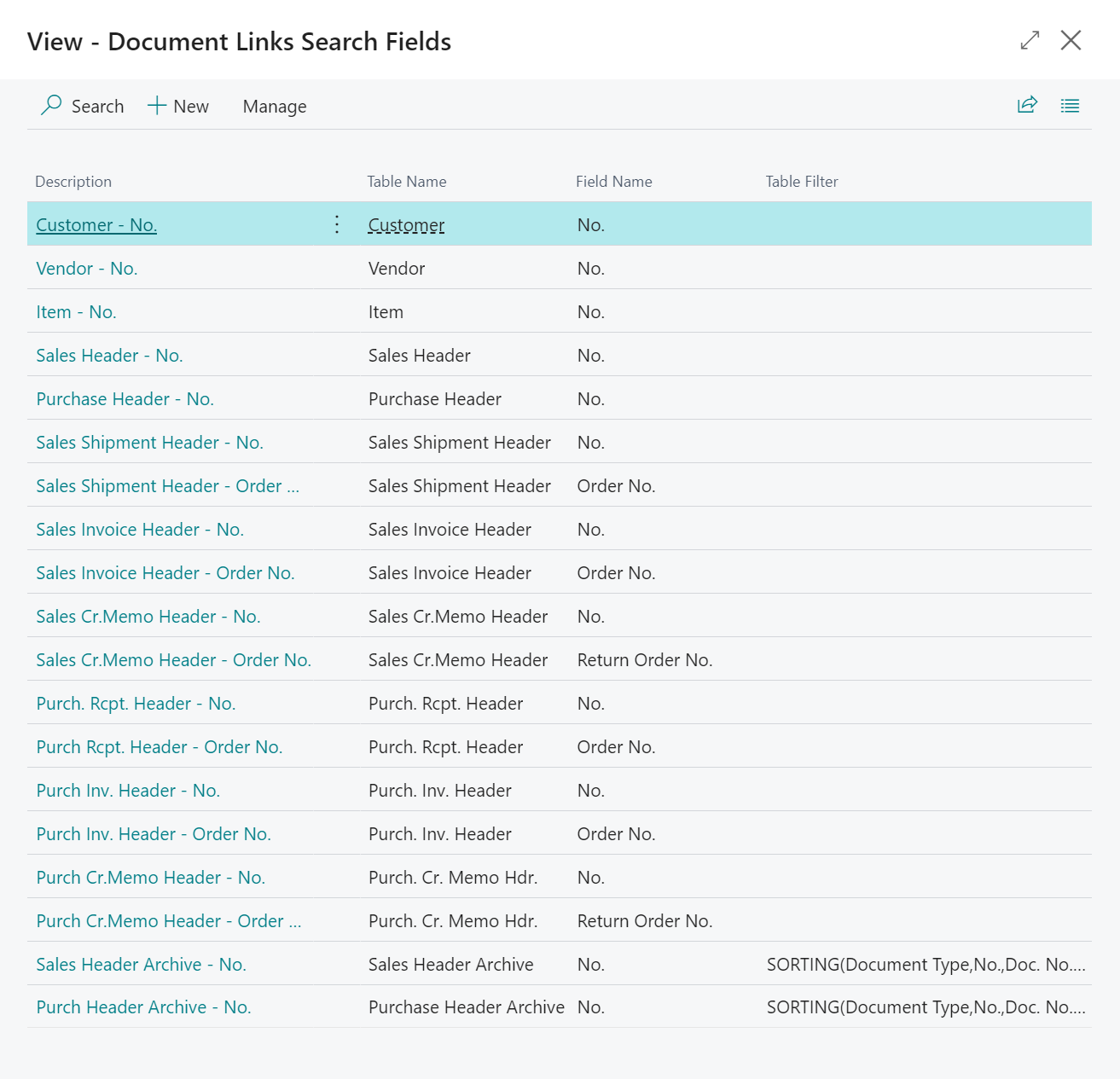 Select the New action to create a new search field or click on the Description field to amend an existing search field:

The Search Field Card allows you to define the Table No. and Field No. that are to be searched. Optionally, a Table Filter can also be applied if only a subset of the records in the table should be searched.
The search value is used to search in the tables and fields defined by Search Fields for matching records. This search is performed when documents are submitted with the Submit to OCR action on the Process Documents page.
Note: The most commonly used tables and fields are included in the Default Configuration (applied with the Default Configuration action on the Document Links Setup page).
Once your search fields are setup you can now start using the OCR Services available.