With all initial setup complete you can now start to link documents to records within Dynamics 365 Business Central.
Below are the different methods that can be used.
The first place where documents can be attached to records is through the Doc. Links File Drop FactBox. This FactBox can be found on most record pages (to get a full list go to the Doc. Links Record Page)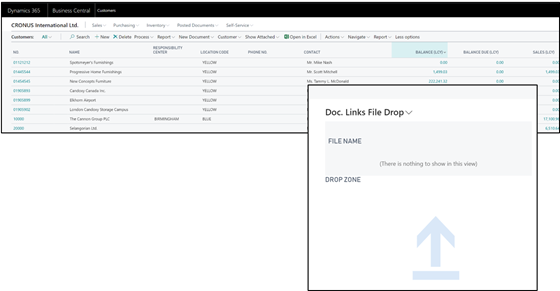 The documents which show up in the FactBox will depend on the record highlighted from the list.
To add a document to attach to that record simply drag documents from a file location into the Drop Zone. If successful you will see a tick in the FactBox and your document will then be attached to the record.
Alternatively, you can use the Upload option.

You can import a variety of document types into a FactBox, such as .pdf, Microsoft Word documents and Excel documents.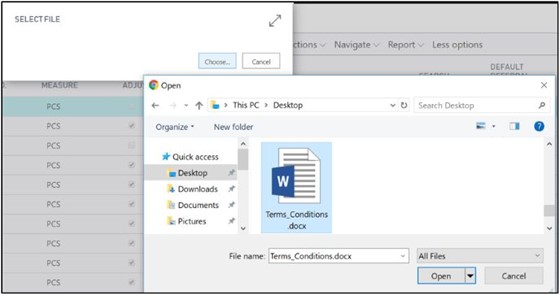 NB: Unlike the drag and drop function you will not see a document as being successfully uploaded, the only way you know if its uploaded is if it has attached itself to the record.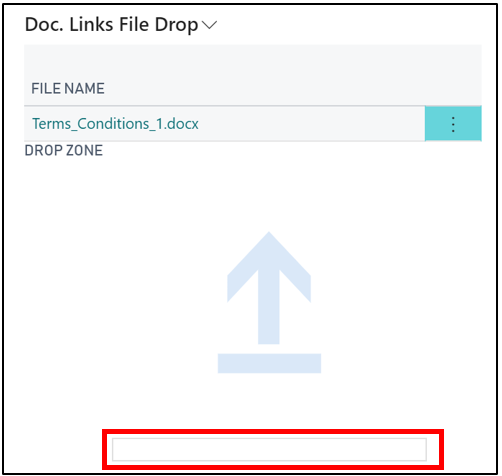 Other options available include: Download - enabling you to download any documents within this FactBox by clicking the icon, which will open a pop-out window allowing you to open or save the document. Or you can also remove documents from there if no longer needed by clicking the Remove icon.
Creation Date/Time Field
If required, you can you use the Personalise Functionality to add the Creation Date/Time Field to the Doc. Links File Drop FactBox.  This Field will record the date and time that the document was added.