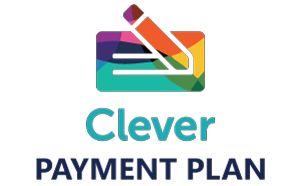 The Clever Payment Plans app gives you, the User, more flexibility when it comes to invoicing your customers. 
Want to be able to invoice your customer in stages so that you issue an invoice when you release your sales order but also want to issue another invoice for the remaining balance when you ship the goods? No problem! How about generating an invoice once a week on specific days? That's easy to do with our Payment Plan Templates. 
We give you the ability to decide how to invoice your customers, whether that be in percentage breaks or fixed values and you then confirm whether the invoices are created on specified dates or events (on release, on shipment, on Delivery Date etc). Once your invoices have been issued, you can send a final Closing Invoice which will either be any remaining value not included in your Payment plan or just a zero balance invoice showing the breakdown of staged invoices you have issued to act as a reminder to the Customer they have been sent. 
With assisted setup on the main Setup as well as Payment Plan Template generation, it's easy to then assign a default template to a Customer card which is then automatically stamped on each Sales Order. Need to make any last minute adjustments? Simply open up the Payment Plan and make your changes. And don't worry if you've invoiced for something incorrectly. This app includes easy reversals so that Credit Memos are created and applied straight to the account. 
It couldn't be simpler to manage your accounts and regain control over your Customers invoices, so download our Clever Payment Plan app now to get started!