It is often necessary to print some categories of comment on either internal (such as a pick list) and external (such as a sales order confirmation) documents.
Clever Comments adds functionality to support printing formatted comments on documents. Due to the number of documents within Microsoft Business Central and the common requirement to customise layouts, only a small number of standard report layouts contain this functionality as standard, however it is easy to extend this to include any document. See Adding Comments to Additional Documents for further information. 
The following reports are customised as standard to, optionally, include comments:
| | |
| --- | --- |
| Report ID | Report Name |
| 1305 | Standard Sales Order Confirmation |
| 1308 | Standard Sales Shipment |
Note: Comments are only fully supported on RDLC layouts due to limitations with Microsoft word layouts. If using Clever Comments with Word layouts some comment formatting will be removed in the initial version of Clever Comments
In order for comments to be included the comment must have a comment type with either Include on Internal Documents or Include on External Documents enabled.  Include on Internal Documents specifies if the comment will be included on printed internal documents such as a Warehouse Pick document. Include on External Documents specifies if the comment will be included on printed external documents such as an Order Confirmation. See Comment Types for further information.
It is also important to ensure the correct report layout is selected. To do this use the standard Report Layout Selection page. This can be accessed by searching for 'Report Layout Selections' or exploring the administration role.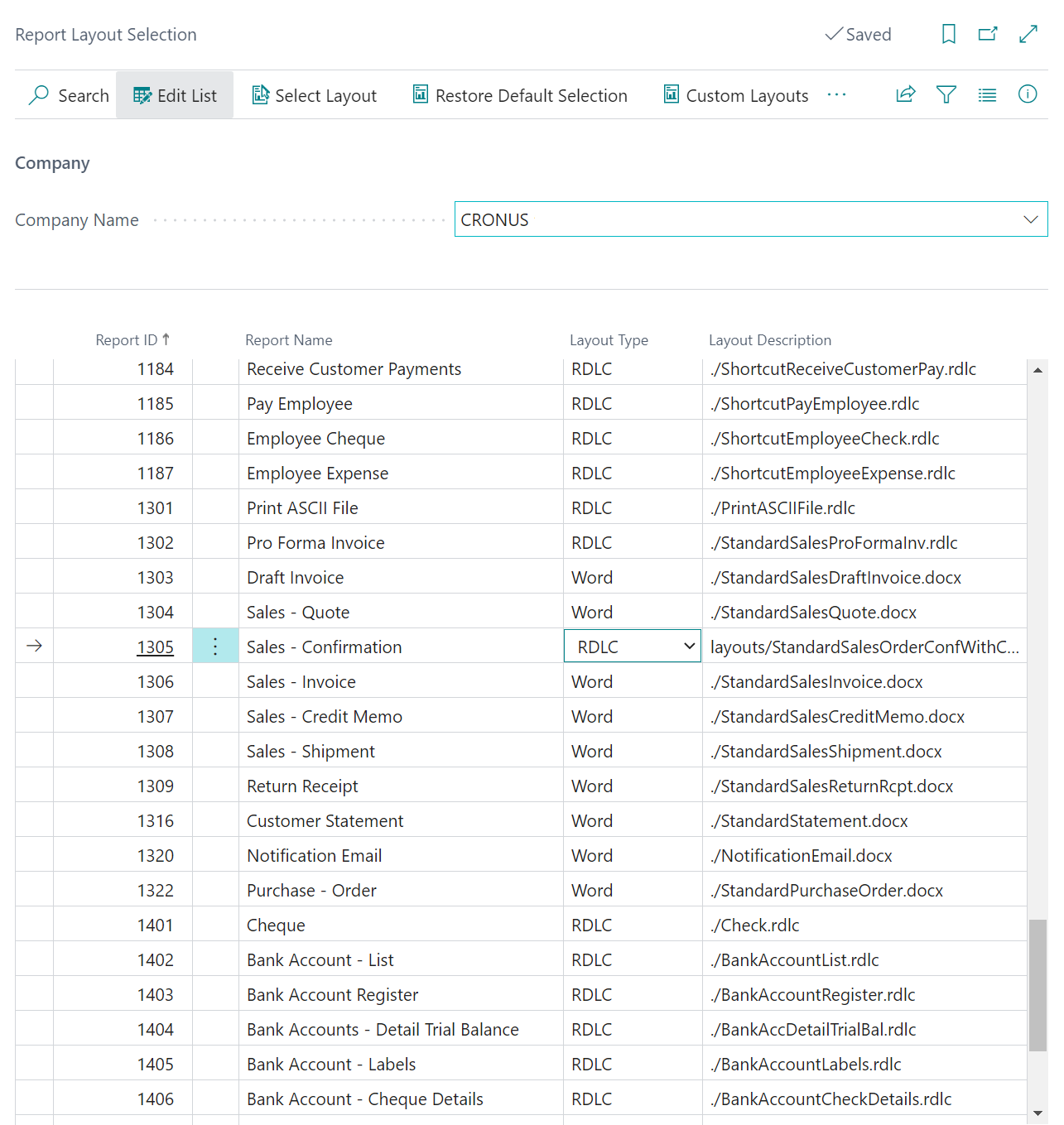 For reports you wish comments to be included on, select the report, ensure the Layout Type is 'RDLC' and then select the Select Layout action to choose the customised layout.
Important:

When installing Clever Comments, the customised layouts listed above will be installed automatically but the default/current layout will not be changed.