Trying to find a record which you have linked to a specific document, can become a bit of chore, especially as the Linked Document page grows over time. Our app offers Document Attributes which help in filtering that linked documents page and minimise the list that you need to go through.
To begin with you need to navigate to the Document Attributes page, you can do this using the search action on the role centre.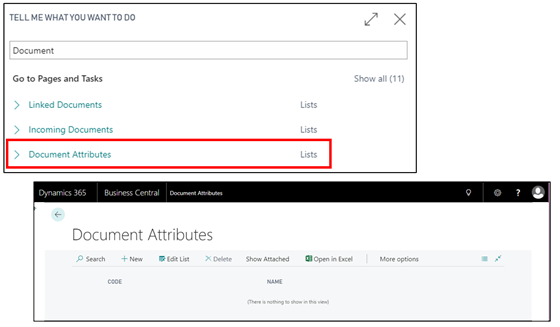 Once on the page start to create your attributes, simply click on the New button and begin by giving your attribute a unique Code along with a Name (something meaningful to describe the code you have just given your attribute).
The next step is to then create the values related to that attribute, to do this click on the Actions ribbon and click on the Values function.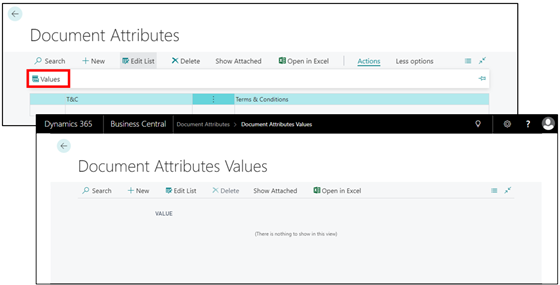 In the attribute values screen you will start to build up a list of values associated with the attribute you created.

These are the filters that will be applied to the records to help you with filtering. Simply populate the field Value with a unique identifier. Once complete you can start to link the attributes to your linked documents.
To link all your setup together navigate back to the Linked Documents Page. Once on the page highlight a record in the list and click on the Attributes button found on the Action tab.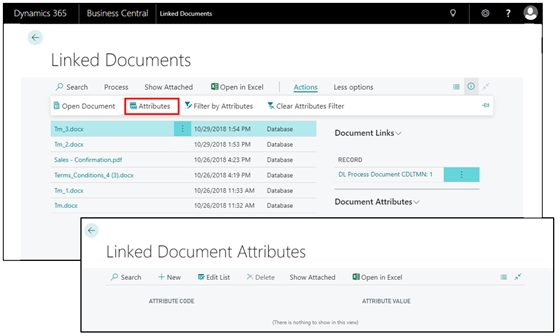 In the Linked Document Attributes Page, you will start to link Attributes and Attribute Values to the document you highlighted in the previous screen. Click on the new button and either type or choose from the drop down your Attribute Code.

By selecting the attribute code, the list for Attribute Values to select from will be filtered to that attribute code.
Now when you click on the record in the Linked documents Page the attributes you applied to that record are now visible in the details of the FactBox.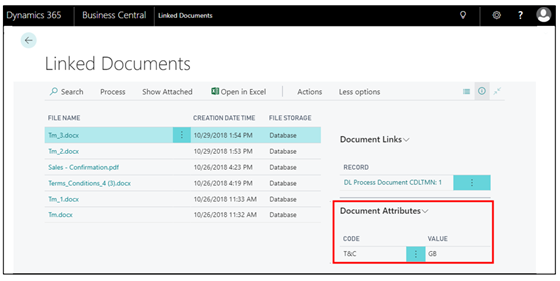 Applying attributes to the linked documents now means that actions such as Filter By Attributes can be used to now filter the number of records you see on the page.

NB: Clear Attributes Filter simply removes the filter you applied to the page showing you all the records again.
Against each record there is a FactBox called Doc. Links File Drop, mentioned previously in the user guide. On there is a field called No. of Attributes.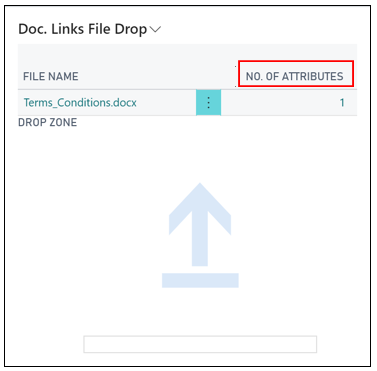 NB: By default, this field is hidden. You can add it by personalizing the page if you require.
Once visible you can then click into the no field to see clearly not only how many attributes have been applied to that document, but also which ones.