For a single monthly charge per trading partner, Dynamics Additions EDI from Clever Dynamics provides a completely integrated EDI solution for Microsoft Dynamics 365 Business Central customers.
Our complete end-to-end solution receives all your Dynamics EDI messages from each trading partner, maps them, passes them straight through to Microsoft Dynamics NAV and creates a sales order, debit notice, remittance advice etc. as appropriate.
Dynamics EDI messages such invoices, purchase orders and credits are created in Dynamics NAV and automatically sent to the appropriate customer via the same process.
There is no need for any manual intervention (unless specifically requested) and all your Dynamics EDI messages are received and processed with speed, accuracy and reduced administration costs. We even provide our customers with our custom EDI Portal, where they can log in and see all pending and successful transactions, and report on orders, invoices and any other frequently used documents. Our EDI Portal links seamlessly with Microsoft Dynamics 365 Business Central and helps keep you in the loop and in control.
With Clever Dynamics managing the entire process from the hosting platform for the message transportation to the message mapping as well as the integration to Dynamics NAV - you can be confident in your Dynamics EDI communications.

Trading Partners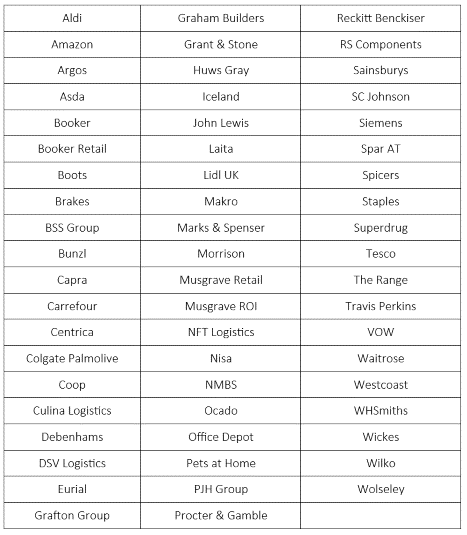 We'll need some information to get you started with trading using EDI with us. Please complete this document accurately. If you have any questions relating to any of the information requested, then contact your Account Manager if you are an existing customer or email hello\@cleverdynamics.co.uk if you are new.
Customer Information
Company
If you are an existing EDI user with Technology Management and require a new EDI Trading Partner set up, then please enter the details below and proceed directly to New Partners.

Address
Customer Contact

EDI Details for Existing Trading Partners
We're almost there, we need the details for the EDI Trading Partners now. You only need to fill this section if you are a new customer to Clever Dynamics and have an EDI platform in place already.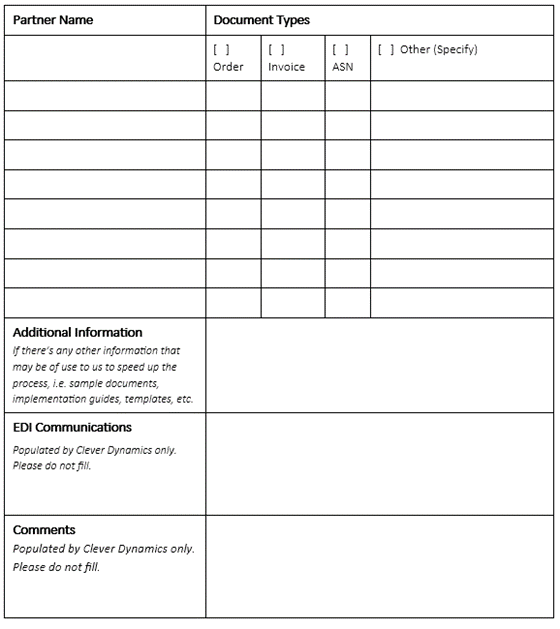 EDI details for New Partners
Please fill in the details of the existing customer.