Call lists can be used to manage drops on routes where customers (or Customer Ship-to Addresses) have regular drops and require a call prior to the drop to create or confirm their orders.
Call themselves are managed from the Call List Page: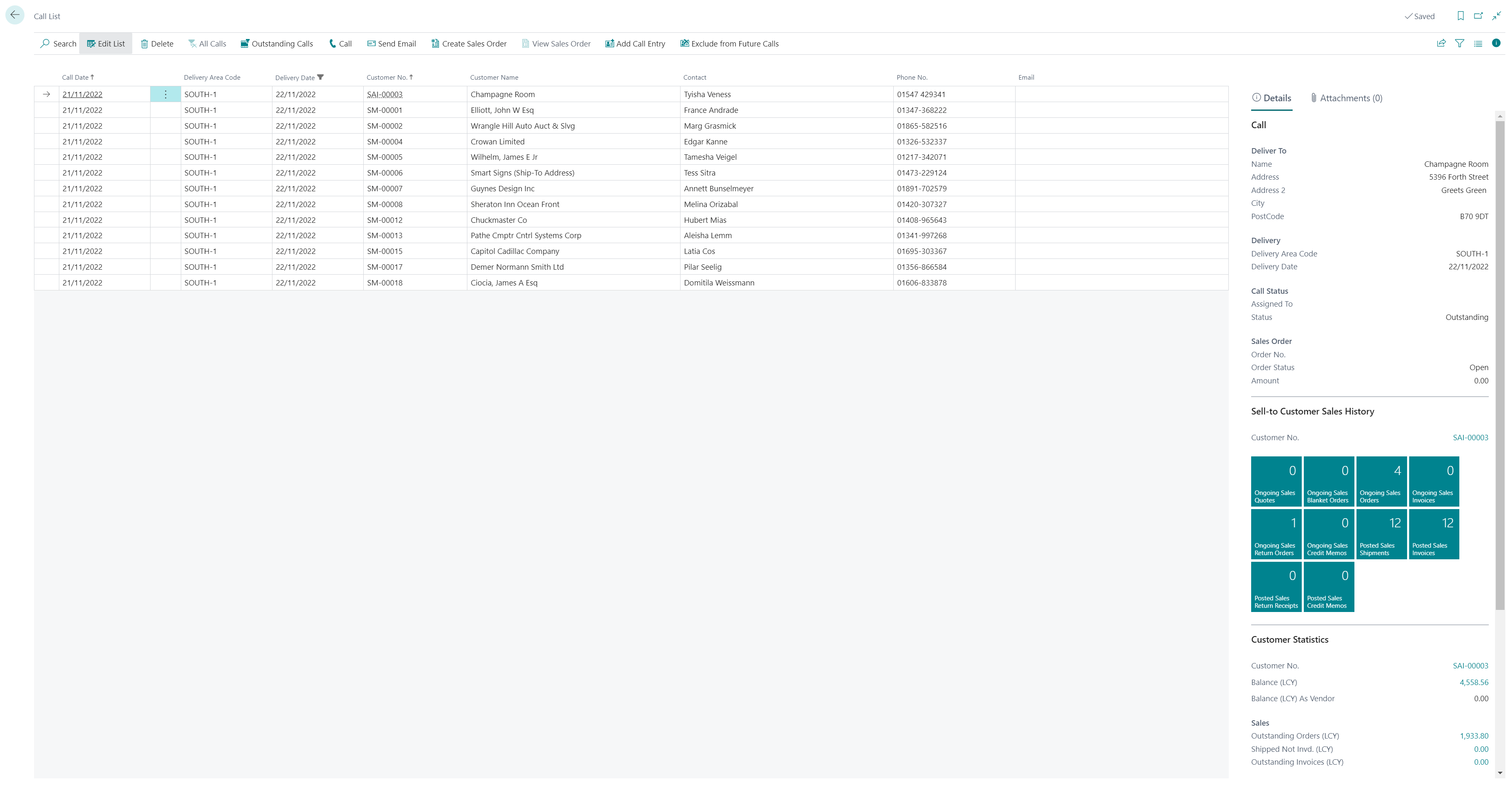 The Call List shows a list of all calls that need to be made to create orders for drops on the relevant route. The Call List has the following actions.
To make it easier to view outstanding it is possible to filter the list to show calls that have not been completed. Filters use the following two actions:

All Calls removes the pre-defined filters and shows all call list entries. 

Outstanding Calls hides any entries that have been completed.

The Call action uses a connected telephony device to call the contact associated with the call list entry

To send an e-mail to the contact, use the Send Email action. It is possible to use pre-defined Word Templates to define the body of the e-mail.
Whilst in a call with the contact or following communication, if the customer (or ship-to address) wishes to place an order select the Create Sales Order action. This will show the following dialog: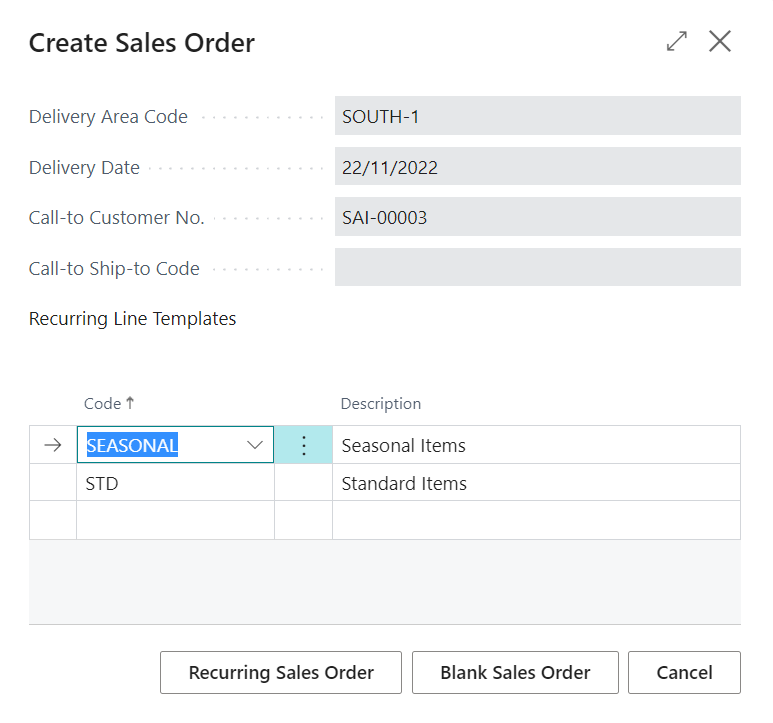 From here, a blank sales order can be created by selecting Blank Sales Order. Alternatively, if recurring line templates have been previously created for the customer, then a template can be selected, and the Recurring Sales Order button can be used to create an order pre-populated to the template. This can then be amended if required.

To view a sales order has been previously created for a call, then select View Sales Order. This option is disabled if no sales order exists for the call.
To add an additional entry to the Call List to trigger a call for a contact that was not generated automatically, select Add Call Entry and complete the dialog.

If the customer (or ship-to Address) requests not to be contact in the future as part of the call list, select Exclude from Future Calls. This will mark the Customer (or Ship-to Address) to not be included in future call lists.