From the Driver List it is possible to check the status of the driver by using an additional Factbox: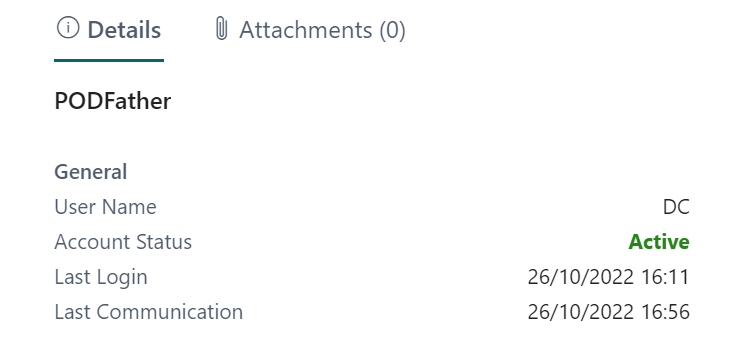 This factbox shows the status of the driver as recorded by PODFather and can highlight issues with the driver receiving jobs without having to log into the PODFather application.
The factbox contains the following information:
User Name: The Driver's PODFather user name.
Account Status: The Driver's account status in PODFather.
Last Login: The last time the driver logged in toe PODFather handheld application.
Last Communication: The last time the handheld application updated/communicated with PODFather.