Archiving can be managed for both Sales and Purchases separately via the "Sales & Receivables Setup" page and the "Purchase & Payables Setup" pages. 
In here is the standard archiving features in the Archiving FastTab. All of the below fields are standard and already available within Business Central except for Archive on Release, which is for Clever Trade Plus only. 

The Archive on Release option is applicable just for "Orders" and will effectively change the archiving behaviour if changed to 'Yes'. 
Where this is not used and just standard archiving principles are used, archived versions can be created in a multitude of ways such as changing or deleting a document, sending a document by email, posting an order etc. This can generate a lot of versions, most of which are unnecessary. When Archive on Release is 'Yes', Sales or Purchase "Orders" are then only archived when the Order is either 'released' or deleted. 
If you require further guidance when completing the setup for this, you can use Assisted Setup to complete this action. This process not only guides you through the setup actions required but also provides more instruction on how/why these are required. This is really beneficial for Users that may need more help when setting up features within Clever Trade Plus. 
To access this, you can search for Assisted Setup in the search bar which will open up a page like the below image. Choosing the Set Up Clever Trade Plus will run through all the setup for most of the features within this app, which you can skip or complete as you go. This is also really helpful should you want to complete the setup for a number of apps at once.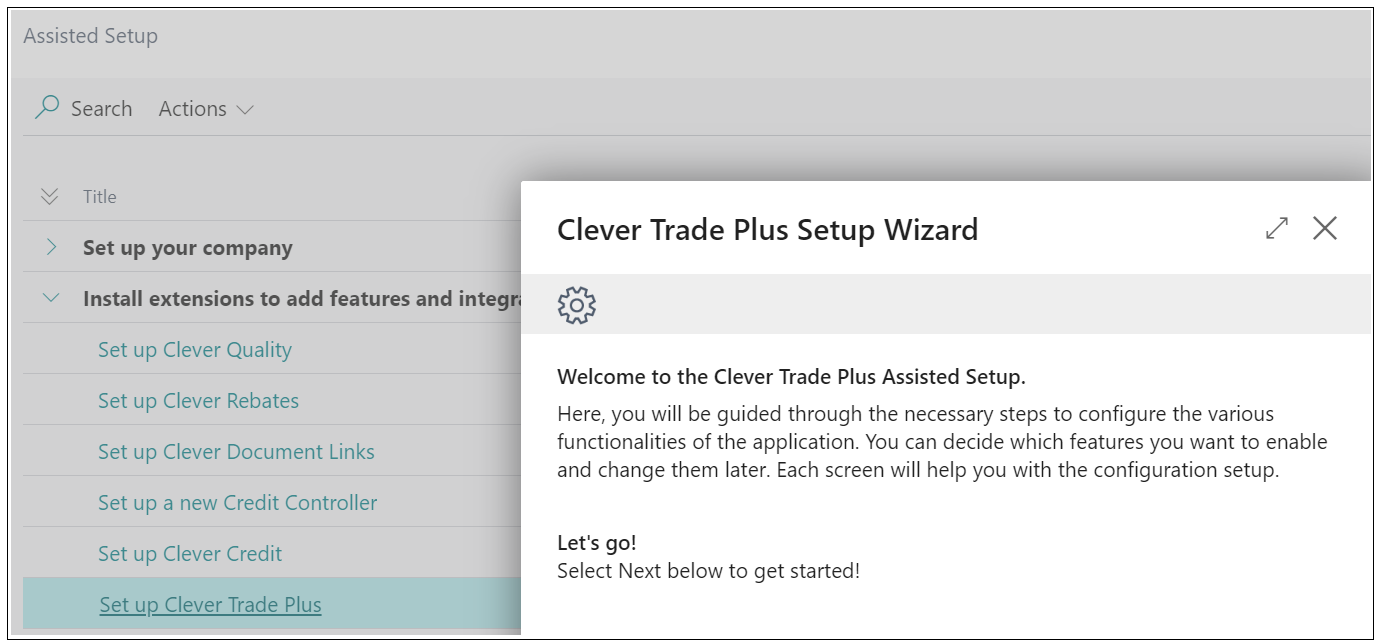 Follow through the instructions in the Guide on how to use this feature.