Once the Input Log FastTab on the "Sales & receivables setup" or "Purchase & payables Setup" have been updated to record changes made to the chosen documents and a Log Period has been entered to view the results on the Role Center, the functionality will be available immediately. 
As the purpose of the Sales and Purchase Input Log enhancement is to monitor any modifications, inserts or deletion on the chosen documents, the main place you'll need to check these entries are the "Sales Input Log Entries" or the "Purchase Input Log Entries" tables, available to find in the search bar.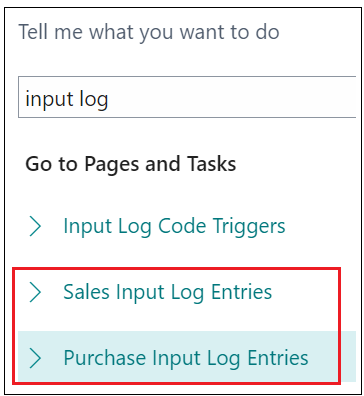 This will then open up a list view of all the logged entries, showing these initially by Entry No, but clearly showing the Entry DateTime, User ID (who made the change/insertion etc) as well as a whole host of other useful columns i..e Document Type, Document No, for what Item and showing what was changed. As you scroll across the table, you will start to see how some of the columns can be used. For example in the below image, there are 4 modifications logged against a document. In the Net Change Quantity, anything that shows as a positive number shows an increase in qty (which can also be seen by comparing the Old Quantity of '0' to the New Quantity which displays a higher value). Any values shown in the Net Change Quantity column as Negative numbers are numbers that have been reduced in the document.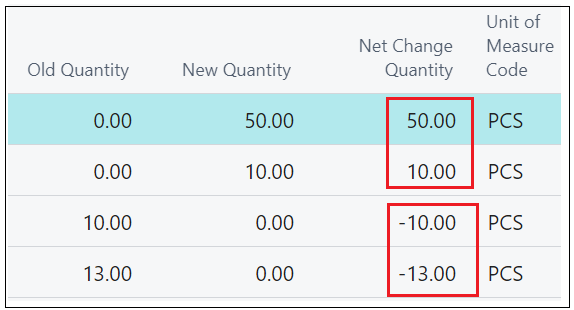 Net changes to Line amounts (as well as Old Line Amount or New Line Amounts) can also be tracked in this Log Entries table. 
With a Search option on the list making it even easier to search for specific data as opposed to scrolling through to find the correct entry, you can feel safe in the knowledge that any changes to the specified documents are now being monitored and can be used by the business. 

Role Center
When using the "Profiles" 'Business Manager' or 'Order Processor', you can also see additional data based on the Log Period you specified in the "Sales & Receivables Setup"/"Purchases & Payables Setup" page. These can be personalised accordingly (for example if you want to hide out Purchase Totals if the User is predominantly Sales focussed). 

The tiles based on "This period" will be using the formula stated in the Setup for the Log Period field. In the below example you can see my formula was for 3 weeks. 

So the values in the "This Period" should show all the entries within that timeframe.