When sending International Shipments, you may need to tell your Shipping Agent which business type the Consignee is i.e., who the goods are being shipped too.  This would either be a Business (B2B) or a Customer (B2C).  
To cater for this requirement, we have added a Field to the Customer Card called Business Type which is located on the General FastTab.  This should be completed as appropriate.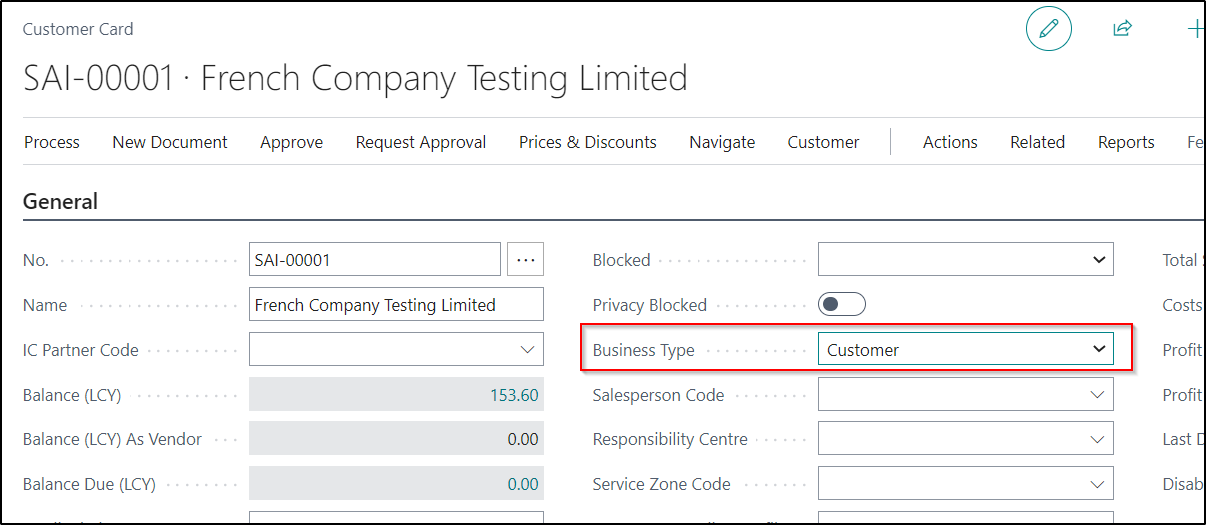 Note - If this Field is left blank on the Customer Card, then the Business option will be used.