Clever Landed Costs allows you to create Landed Cost Container records to track purchase order lines which are in transit on a given container. Set the type of the container i.e. 20' or 40', its maximum capacity and actual weight and volume of the goods that have been assigned to it.
Associate a Landed Cost Container with a third party "Job No." reference to help match their documentation and invoices to Landed Cost Ledger Entries.
In addition to the above, the remaining Fields on the Container FastTab (displayed when clicking the Show More option) can be completed as required and are used for reference only.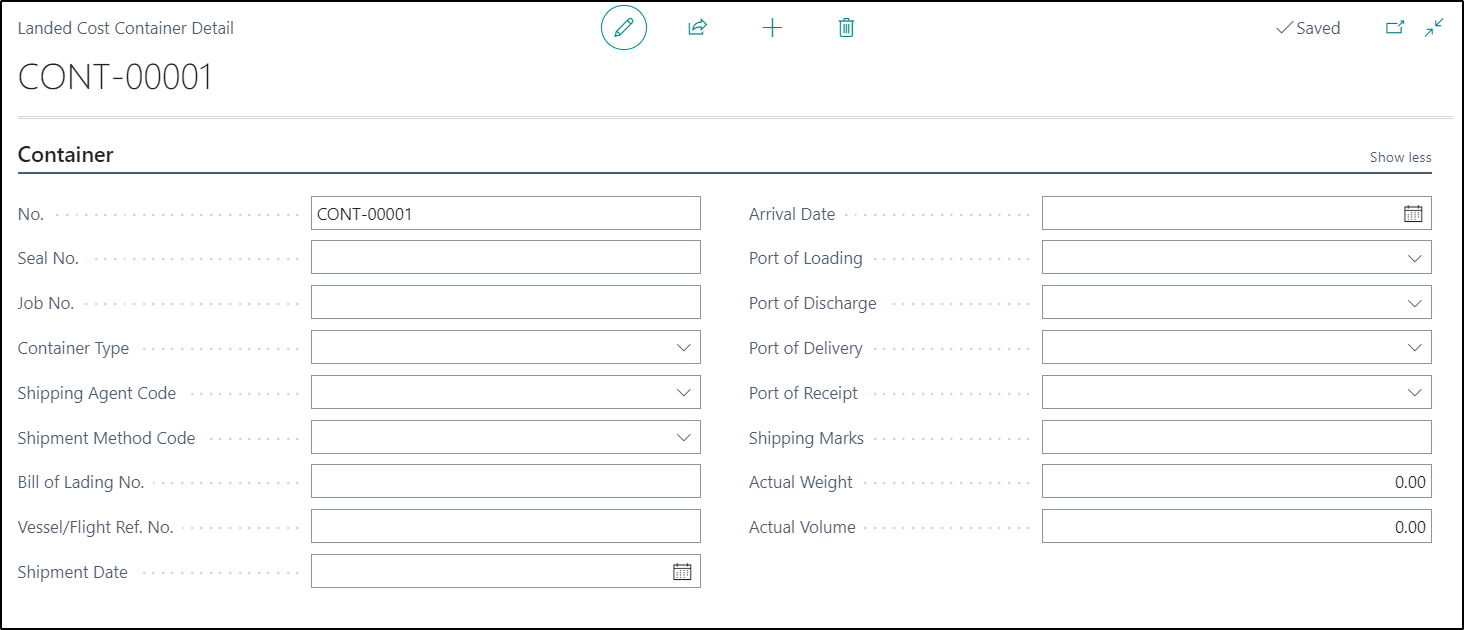 Landed Cost Container Types
Search in the menu for Landed Cost Container Types to open the list page.

Define a code and description for each type of container that you need to track. Optionally also define the Maximum Weight (kg) and Maximum Volume (m3) of this type of container.
Assigning Purchase Order Lines to Container
There are two ways to assign a purchase order line to a container.
Selecting a Landed Cost Container No. manually on a purchase order
Opening the

 

Container Detail

 

page and selecting one or more lines to be assigned to the container
Selecting Manually on a Purchase Order
On the purchase line find the LC Container number field to add a container number. You the "Select from Full List" option to create a new container record first, if required.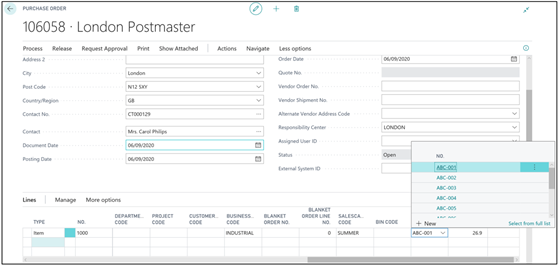 Container Detail Page
Search for Landed Cost Containers in the "Tell Me" box to open the list of containers.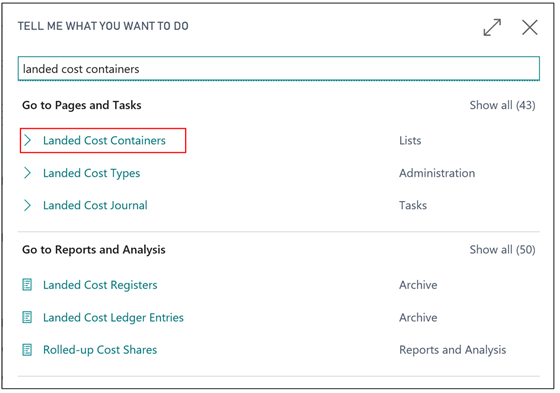 Highlight a specific container and click on Process > Container Detail to view further details on where this container number has been used.
Populate a third party Job No. if applicable here. The lines subpage shows purchase lines that have been assigned to this container or are not assigned to any container.
Select one or more lines and click on Manage > Assign Container to assign those lines to the current container. Notice that the LC Container No. and Landed Cost Job No. fields are copied from the current container.
You can also remove purchase lines from the current container by selecting them and clicking on Manage > Unassign Container.

When the invoice arrives this can then be used to filter the landed cost assignment on the invoice to the same shipment container.
Click on Process and Container Detail to view further information on the selected Container and on which documents this container number has been assigned.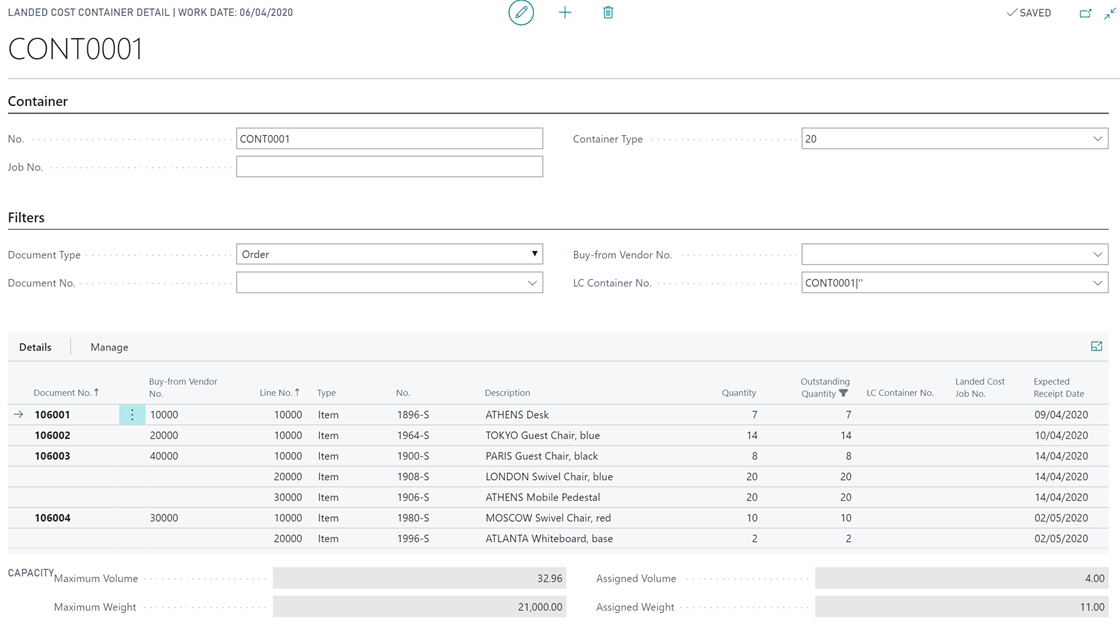 The function on the Process button to assign container can then be used to update any existing documents.
Highlight line(s) on the details tab and click on Process > Assign Containers and a confirmation message will show to update the LC container on the selected lines:

The selected lines then show the updated shipment container: