When a Consignment is successfully submitted, the Package Tracking Number will be automatically updated on the Consignment.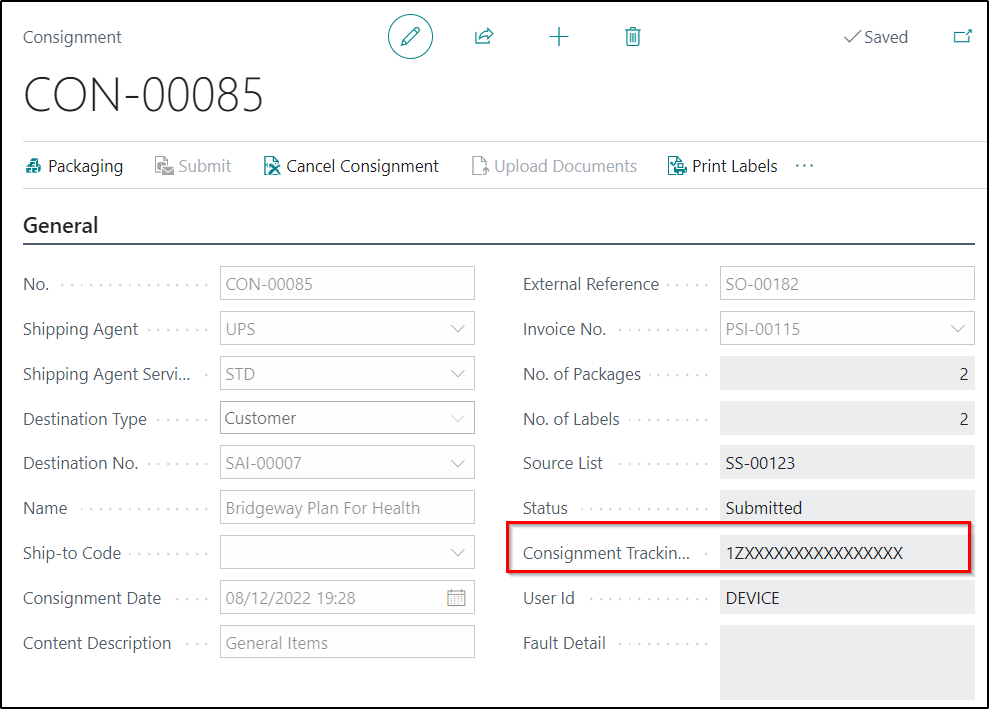 In addition, the Posted Sales Shipments that are on that Consignment are automatically updated with the Package Tracking No. from the Shipping Agent it been consigned with.
Using the standard Track Package action from the Posted Sales Shipment Card with open the web site of the Shipping Agent complete with the Package Tracking No.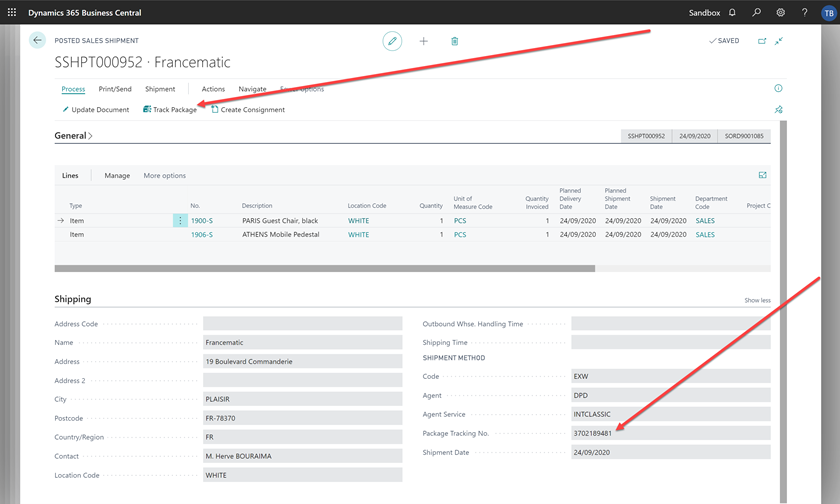 Alternatively you can return to the Sales Document, select Related, Documents, Shipments to access the Sales Shipment List. Clever Shipment Integration has added the Shipping Agent, Service and Package Tracking No. to this page and made the Package Tracking No. a lookup that takes you to the agents web site.