A Payment Method can be set on the Customer card (the Payment Provider Account Code set on the Payment Method list page and this will be pulled though on sales documents as well as via the Payment. Method).
A Default Payment Cardholder can be set on the Customer card.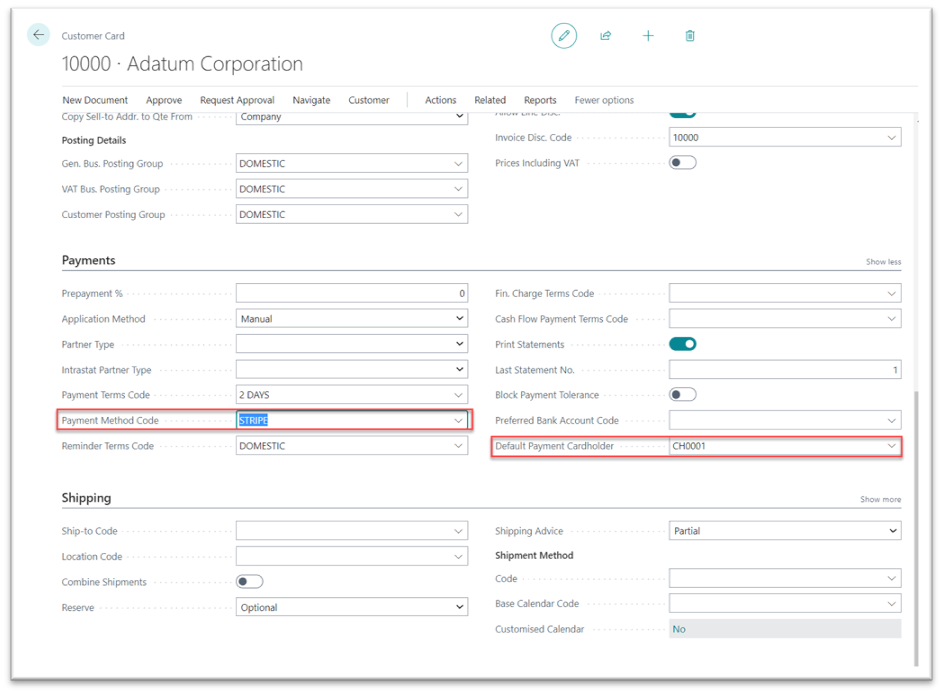 We can add a new Payment Cardholder by selecting Related > Payment Gateway and selecting the option.


On this page we can set the cardholder's details so that, on the Payment Gateway Page, we don't need to fill them in again.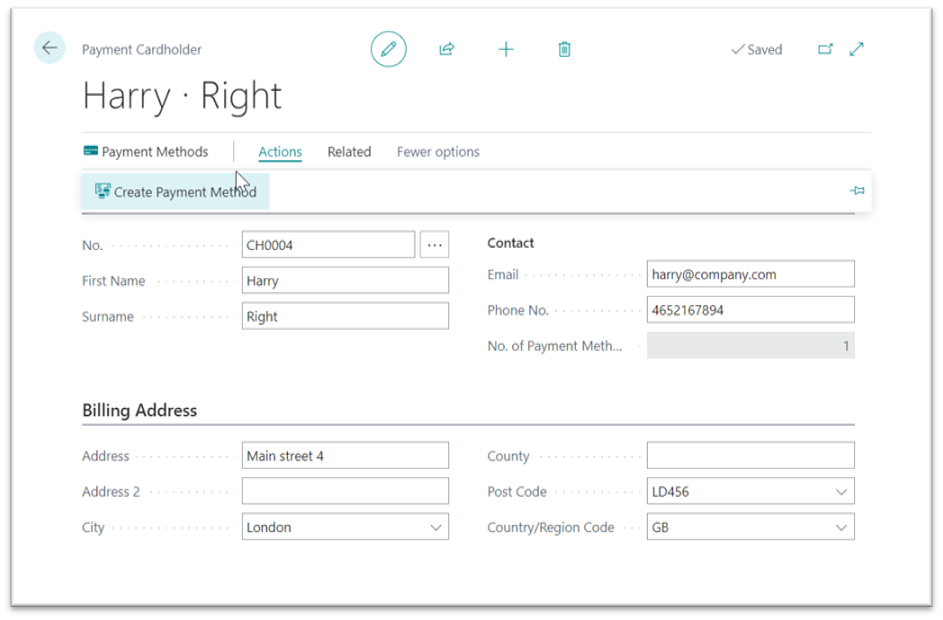 We can then assign the payment method to cardholder details by selecting the Create Payment Methods Option.  Once created, the number will be reflected in the No. of Payment Methods field.
With the Payment Cards action you have the options of Request Payment Method and Assign Cardholder.