You can assign default Clever Attribute Values against your Lot Tracked Items where required.  This is intended to be used for non-manufactured items only as, once they have been defined, the values will then be automatically defaulted onto the Item Tracking Lines Page when a Lot Tracked Item is brought into stock. 
In cases of manufactured items, obviously you make these rather than purchase them so the Clever Attribute Values will be defined as part of the manufacturing process instead.
From an Item Card, select Actions > Items > Clever Attributes.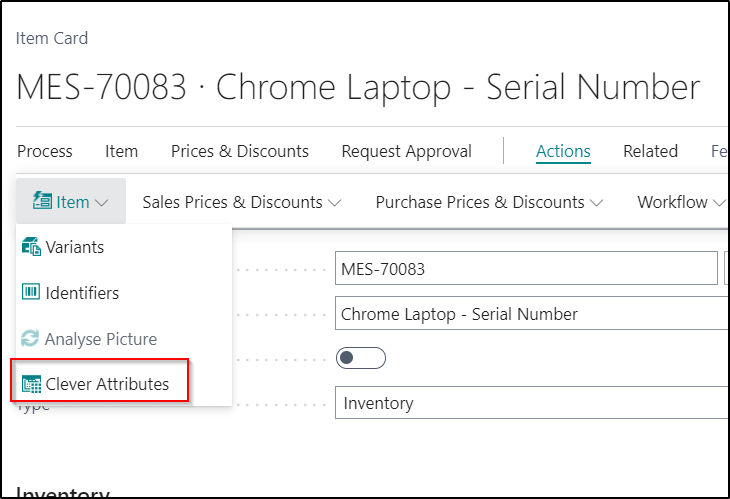 The Item Default Clever Attributes Page will then be displayed:

You should populate the attribute values as required.  If the item has Variants defined, then you can create separate entries and assign different attribute values for each Variant if necessary.