On installing the Clever Promotions App, a Permission Set is created called 'PROMOTIONS CPROTMN' for 'Clever Promotions'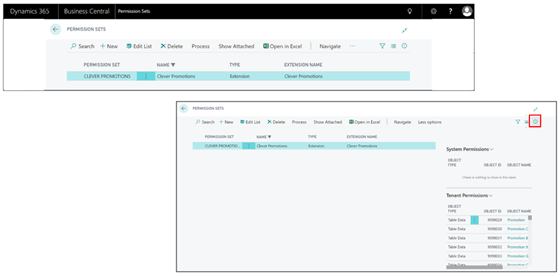 Pressing on the I Icon (Information) will give you details as to what access this permission gives users.
It's recommended this is assigned to all users that will be creating promotions as well as applying them. This permission set is applied to those in the sales team as one of the permissions sets enables users to apply and un-apply promotions which is a fundamental process when using promotions on "Sales Orders".