Following on from the Operators FastTab is the Stop Codes FastTab. The stop codes you select for each process should have been created prior to the installation of Clever MES.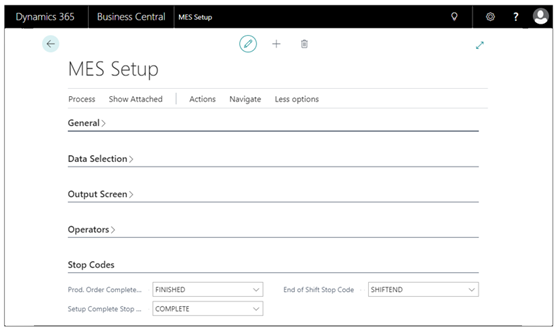 NB: If no Stop Codes have been created you will first need to create these.
You then need to highlight in the setup what codes identify a production order being complete, the setup time being complete and when the shift ends.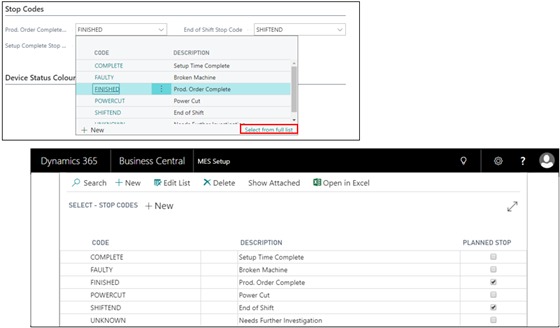 Use the drop-down arrow next to each field to choose from the list of possible stop codes. Click on the option Select from Full list option to see all stop codes (especially which ones have been flagged as planned stops)
These codes are particularly important in setup as they determine how the production order moves forward or changes status.
Example Scenario
Populate the field Setup Complete Stop Code

On the device once, you have completed your setup press the Stop button
NB: Your Time Type should show as being setup, but only if you have setup time against your routing line for that machine centre
Make sure to select a code which matches the Setup Complete Stop Code

Notices on your device your Time Type has now changed to Run

Your routing line for that machine centre will have a flag against the line ticked as saying Setup Complete

The same logic applies to the MES complete flag on the routing line this will only be ticked if someone choose the stop code

 

Prod Order Complete Stop Code.