It is possible to view the drops to made made on a route on a map. 
To see the multiple drops in a visual way you select the Route Map action on the ribbon of either Shipment Management Route list or card or the Shipment Management factbox on the sales or transfer documents.
A browser page will open and calculate the drops on the map. The maps show the routes based on the Post Code of each drop.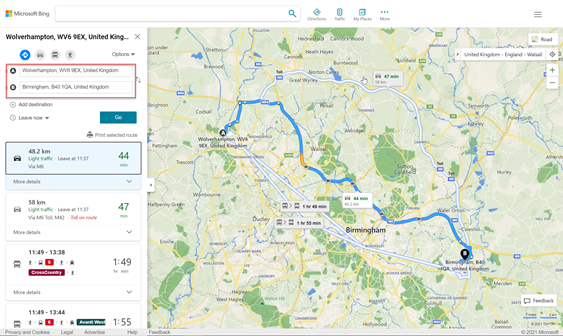 You can also see the location used to fulfil the drops as the start and end points of the route map. To do this you need to ensure the Post Code has been entered against the Location.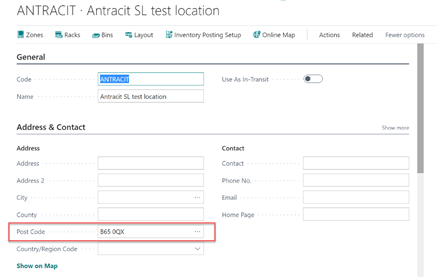 The will now show the map with the route starting and ending at the warehouse location.