In order to use Clever Shipment Management it is important that a Driver exists and is cross-referenced between the two systems. As Routes and Drops (referred to as Runs and Jobs in PODFather) can only be synchronised once a driver has been assigned it is important that Drivers in Shipment Management and PODFather are linked.
In order to facilitate this new actions are visible on the Driver List if the PODFather integration has been enabled for the Microsoft Business Central company: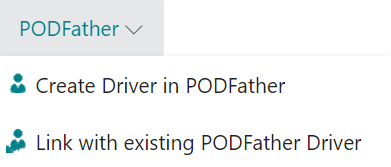 Create Driver in PODFather - This option allows a new driver in PODFather. The following dialog is displayed allowing a Username and Password to be specified for the driver to use the PODFather app.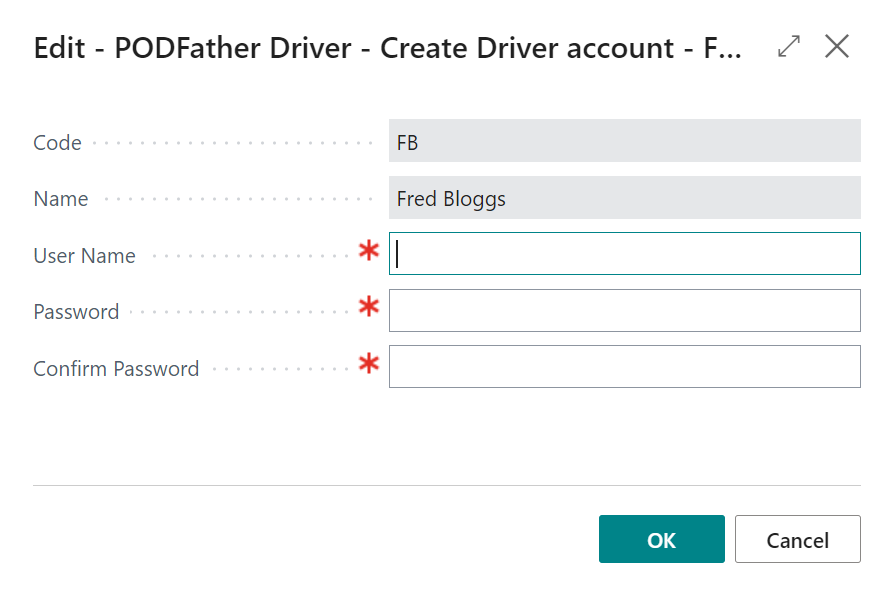 Select OK to create the driver account in PODFather or Cancel to abandon the change.
Link with existing PODFather Driver - This option allows an existing Driver in PODFather to be associated with a Shipment Management driver. This is useful if drivers exist in PODFather prior to enabling the integration or if you want to manage all driver accounts directly within PODFather. Selecting this action will display a list of all Drivers that currently exist in PODFather: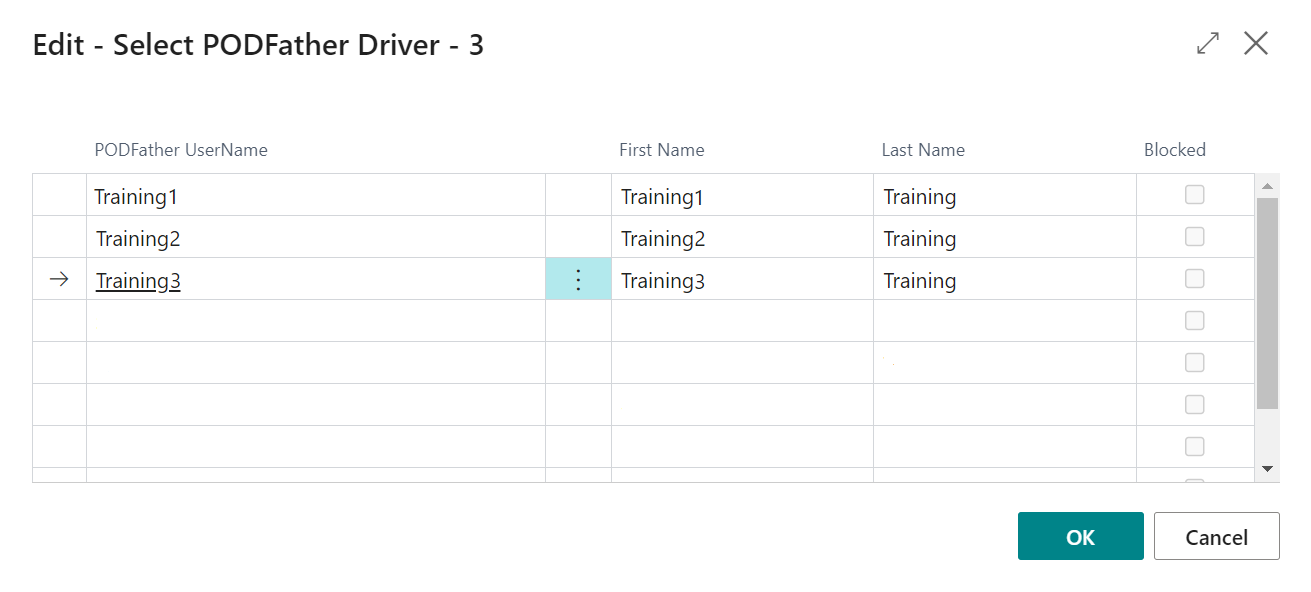 Choose a Driver and select OK to associate the PODFather Driver and the selected Shipment Management Driver or Cancel to abandon the change.
There is also an additional factbox to view the current status of a driver. See Checking Driver Status for more information.
Note: if a Shipment Management Driver is used in association with PODFather then the following additional fields on the Driver List become mandatory:
Forename
Surname
Default Location (If a driver can operate from more than one Location, the Driver Locations option on the Driver List can be used. See Drivers for more information).