Send the right documents to the right people. Quickly and easily.
It's easy to create transactions in your Microsoft Dynamics 365 Business Central system but you need your customers, vendors and anyone else you define, to get and action the resulting documents instantly and accurately.
Clever Document Delivery makes that happen with minimal effort, you can set rules for an unlimited list of recipients for each document type, per account and send them out as a PDF attached to emails.
You need the flexibility to define exactly how they want to get those documents. Consolidate attachments into a single PDF, group invoices by their bill-to customer or merge outstanding invoices to the back of the customer statement.
Optionally set a password against the customer or vendor account to add password protection to the PDFs that are created.
Use Clever Document Delivery to:
Quickly send documents to customers and vendors

Maintain a log of all emails that have been sent and to easily resend a previously sent document

Define who should be receiving documents making sure that the correct person is dealing with the correct documents

Password protect the documents being sent so only those with the correct authority can view those documents

Define email templates that pull through the correct contact and content information to personalize each communication
Make sending your documents as simple and cost effective as it's possible to be, all directly from within Dynamics 365 Business Central.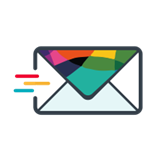 To learn more about the benefits click on the video link: https://www.youtube.com/watch?v=6Cr9Ms3wKhg
Supported Countries
United Kingdom, United States